Simulations that put residents in decision-makers' shoes
Share with residents the tough trade-offs required when dealing with budgets, housing, planning, and other issues.
Government leaders have to make tough choices
Residents don't understand decision-makers' constraints
It's impossible to fund every project on a limited budget
Sometimes you have to cut low-priority projects that people care about
Competing priorities make it difficult to please everyone
Show residents the trade-offs you have to make with Balancing Act simulations—now on Polco!
Build empathy
Show residents real constraints decision-makers face so you can gain support for plans and budgets.
Be a leader in your community
Unite residents and decision-makers around important issues and get things done.
Make informed decisions
Clearly see what it takes to balance a budget and fund projects, so you can make a well-informed plan.
Prioritization tools that mimic real-life government decisions in your city
Budgeting Simulation
Let community members try to balance your city government's budget.
Housing Simulation
Show residents the trade-offs it takes to fill the housing gap in their city so they look beyond their own backyard.
Prioritize
Have residents arrange city projects and divvy up funds based on what they think is the most important.
Taxpayer Receipt
Let community members know their taxes are put to good use with a breakdown of where their dollars go.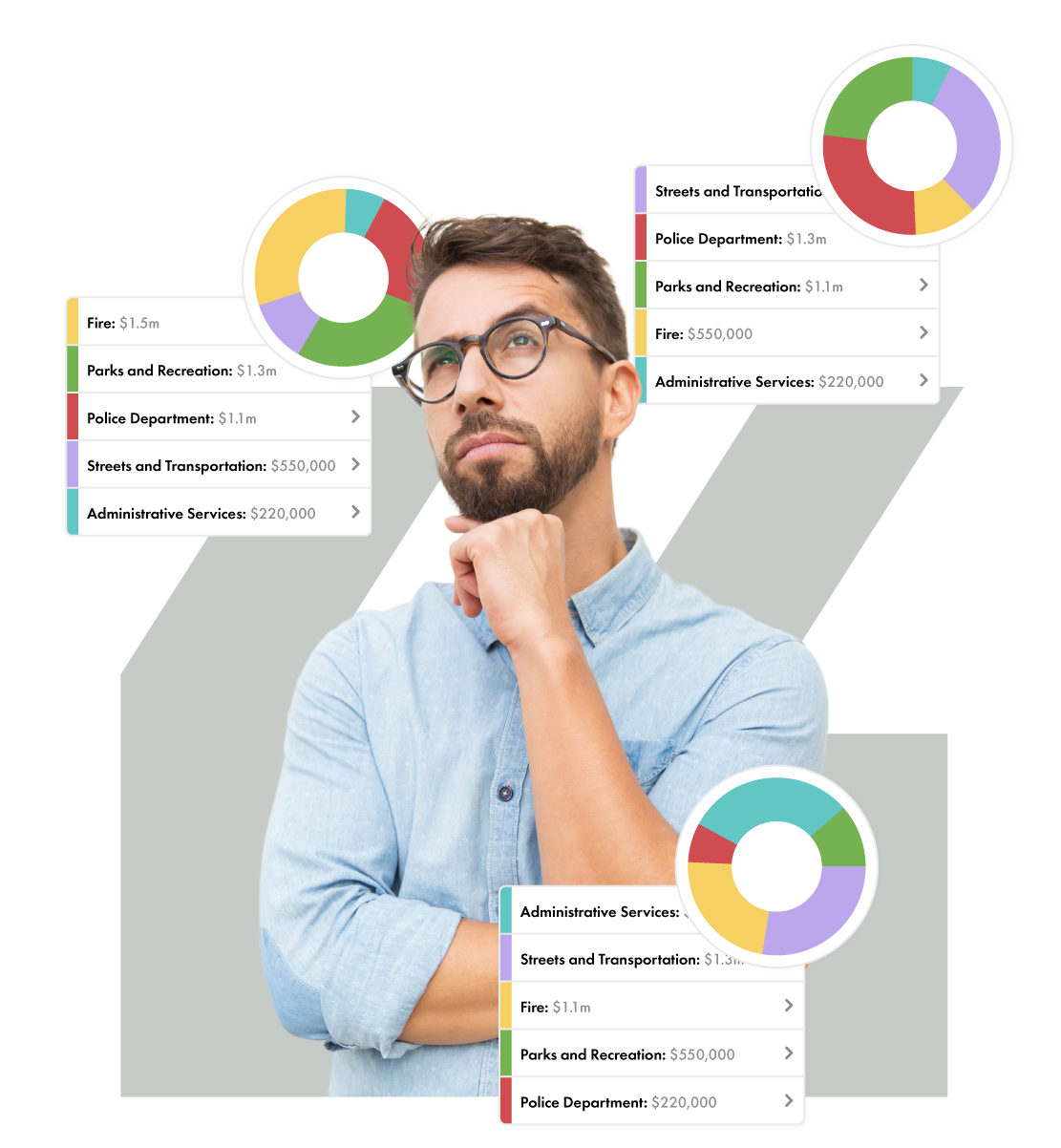 How do I use Balancing Act simulations with my Polco data?
Polco lets you know your community's priorities and needs with certainty. Balancing Act simulators let you balance a budget with those priorities in mind.
Identify community priorities with Polco data or benchmark comparison survey
Allocate funds to priorities with Balancing Act's Budget Simulation
Track the effectiveness of your decisions with Polco data or resurveying over time
Identify community priorities with Polco data or benchmark comparison survey
Allocate funds to priorities with Balancing Act's Budget Simulation
Track the effectiveness of your decisions with Polco data or resurveying over time
Achieve optimal decision-making outcomes with a participatory planning experience