Track


The Best Community Data for Local Governments
Get meaningful information about your community with public data collected and analyzed by data science experts.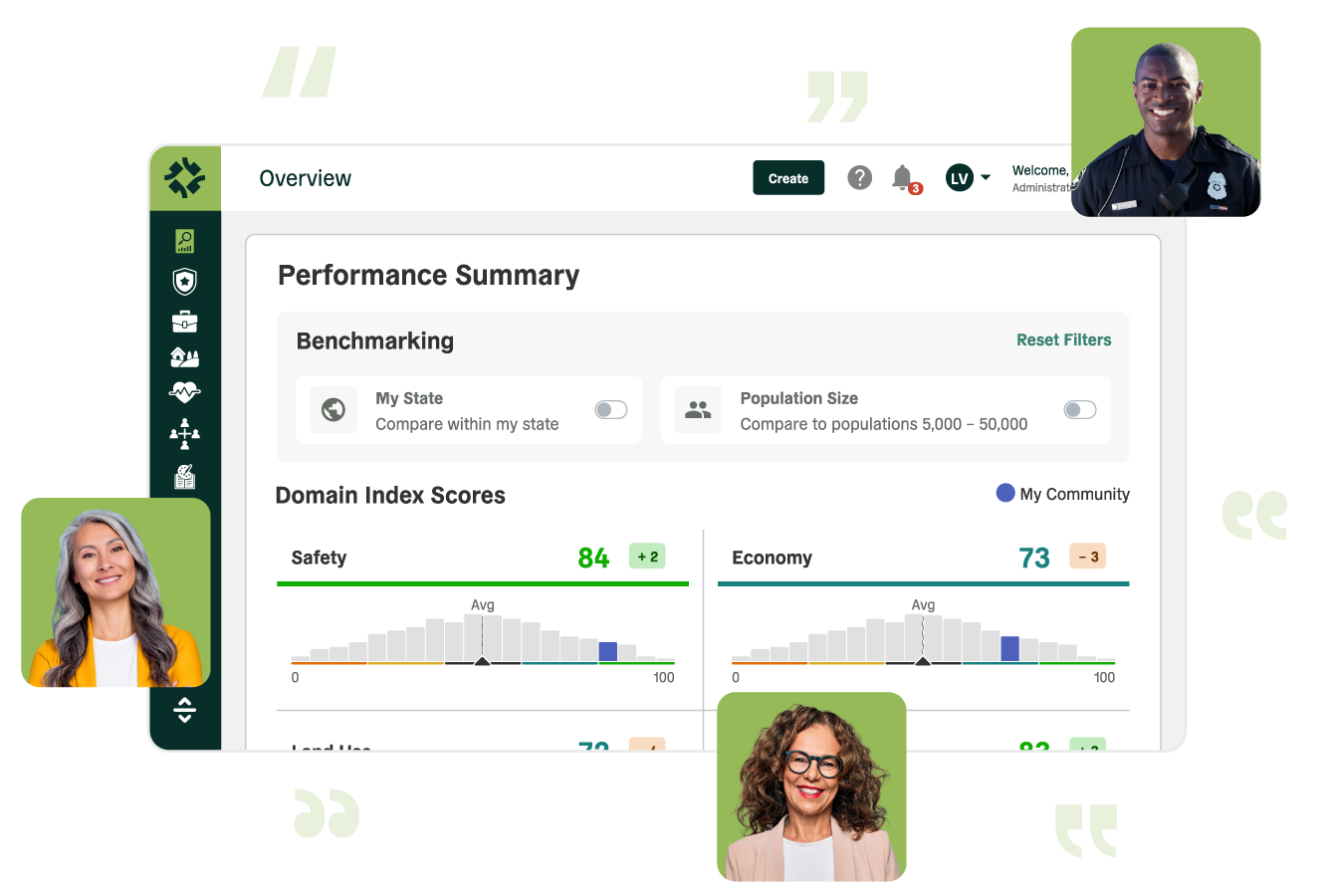 Track by Polco gives local governments a bounty of public community data presented simply in one place.
Publicly available data is incredibly useful. But there's a lot to filter though. Local governments do not have the time or the employees to scour the internet and make sense of it all. With Track by Polco, data scientists do all the work for you.
Local governments use Track by Polco for:
Strategic Planning
City Council-Manager Alignment
Grant Applications
Choose from a big picture overview, a more detailed analysis—or both!
Overview Dashboard
A big-picture look at your community data. Get indicators on important areas of livability to see your city's performance as a whole.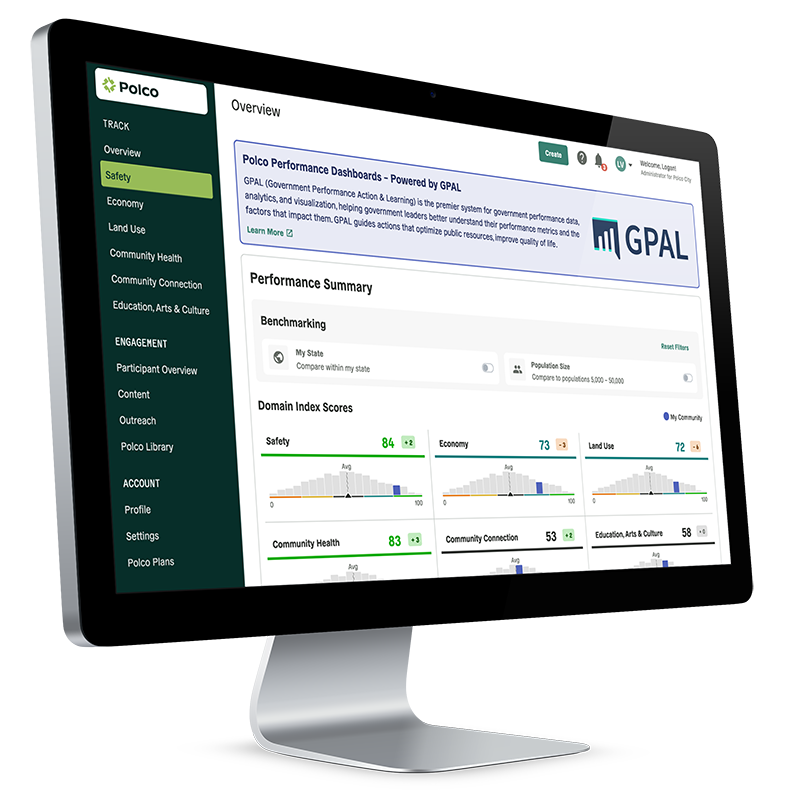 Domain Dashboards
Get a detailed analysis of specific areas of livability. Categories include: economy, safety, health, land use, community connection, and arts, education and culture. Available individually.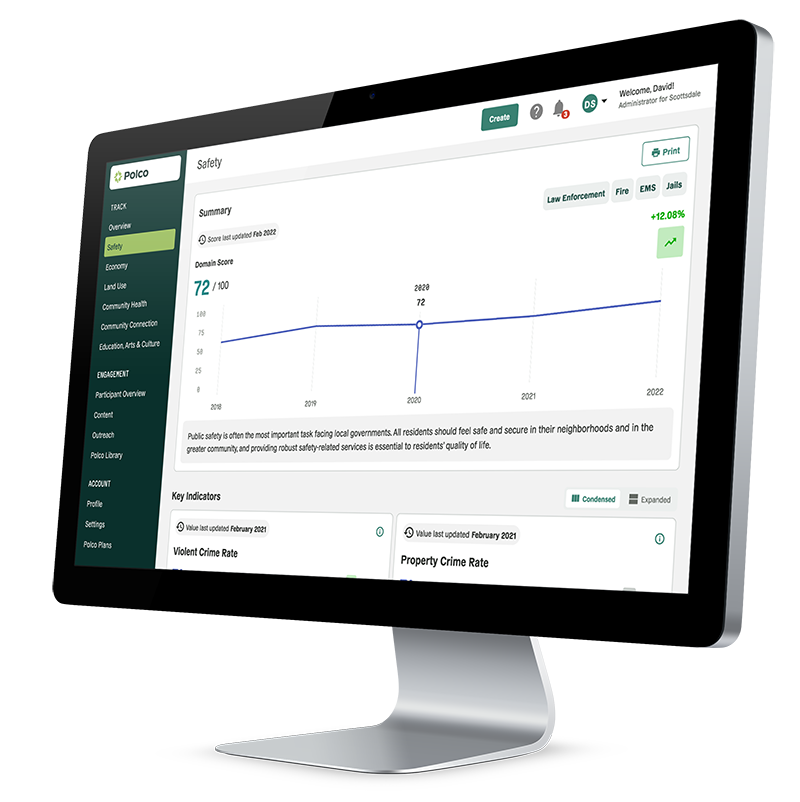 Visualize your performance. Easily spot priorities that need more focus. See how your city compares to the national average.
Actionable insights
Receive comprehensive data presented simply so you know where to focus strategic plans, direct resources, and more.
Data analyzed by experts
Save time and effort on data collection with pre-built, ready-to-use dashboards specifically about your community.
Compare your results to national benchmarks
See how your city compares to the US average to better understand your own data.
Measure changes overtime
Get automatic updates and see how your data changes with time. Know if you're on the right path or adjust as needed.
Where does the Track data come from?
Part of the Government Performance Action and Learning (GPAL) partnership, Polco data science experts collected hundreds of public data points from trustworthy sources like the US Census. All the data are filtered down into meaningful quality-of-life indicators and presented on the Track dashboards. The indicators show decision-makers how their community performance compares to nationwide results.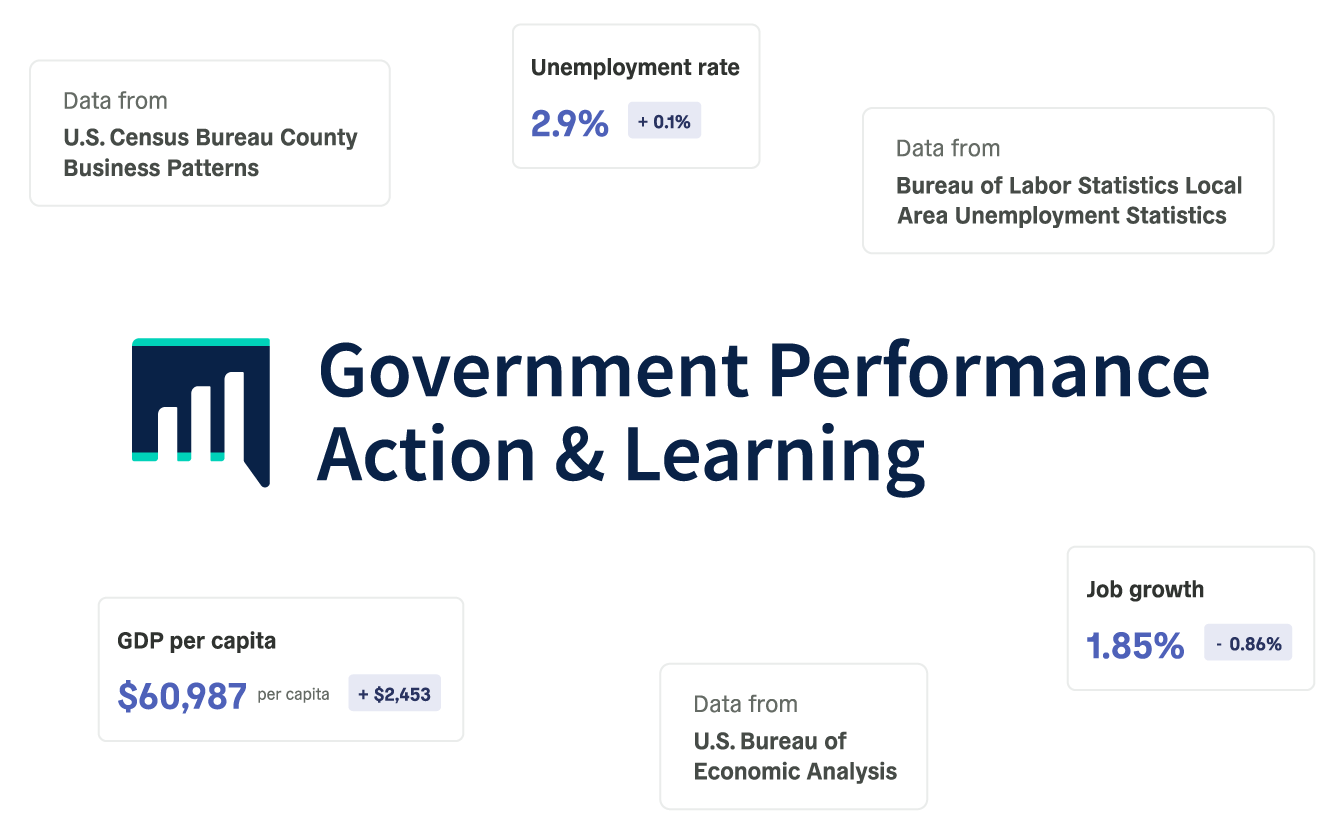 How much does Track data cost?
It depends. Costs vary depending on population size and the dashboards you choose. Request a quote and we'll help you select the tools that work best for your city's needs.
Someone would come to a council meeting and would be the loudest person in the room. We would make a decision based on that. We wanted to make more data-driven decisions and hear more from our community.
Andy Conyers
Asst. City Manager of Administration, Edmond, Okla.
We asked ourselves, do we have the courage to step forward and see how we're doing? And then do we have the courage to take on this information and pique the interest of the community to do something different than we've done in the past?
Joel Young
City Clerk, Chatfield, Minn.
This is very useful. I can't tell you how many times we reflect on the community survey results to help guide our policy decisions over the next four years.
Ashley Stolzmann
Mayor, Louisville, Colo.
A lot of communities, especially small ones, have ever-growing demands and never-growing staff. It's hard to prioritize. The data helps us to evaluate those things, set priorities, and make sure we use our limited resources to get to where we need to go.
Kate Rusch
Public Information Officer, Estes Park, Colo.
Get better insights on your community while saving time, energy and money.
Get Track by Polco!