Surveys and analytics for State Agencies to
Get Statewide Community Insights
Gather representative feedback with community engagement tools that help with planning, budgeting, and federal reporting.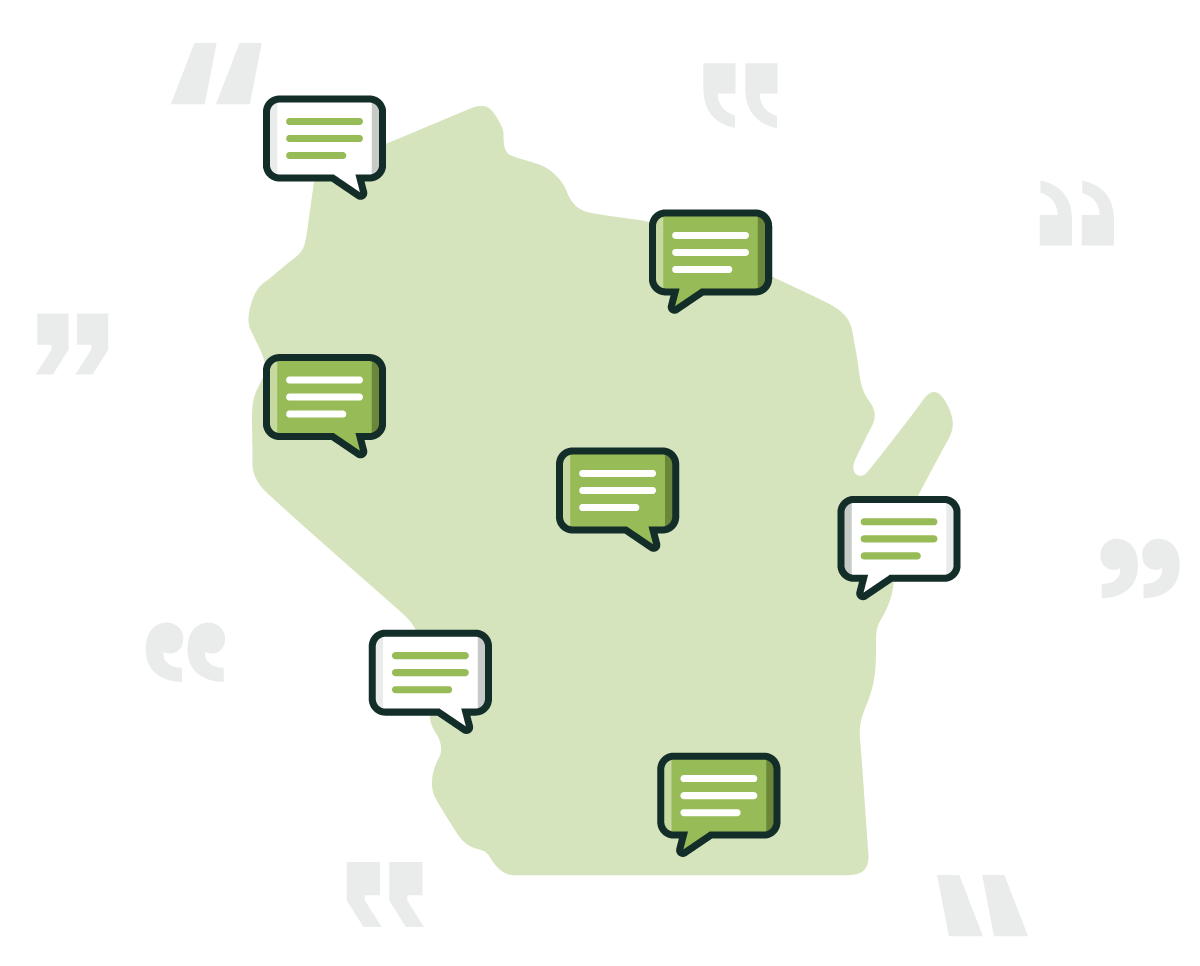 Allocating resources across an entire state is a complex process. Smart decisions require informative data.
Needs vary from region to region. Providing equal and effective support is difficult, especially with challenges like:
The growing urban-rural divide
Siloed information making decisions difficult
Maintaining fairness and equity
Avoid Uncertainty
Confidently know where to allocate resources with the statewide insights directly from residents.
Shape Policy
Bring together broad perspectives from community members across the state that benefits the entire region.
Build Vibrant Communities
Adequately support local governments so they can sustain a high quality of life.
States agencies can hear directly from residents across their entire region. How Polco works:

Conduct Expert Surveys and Polls
Get a tailored consultation and guided tour of Polco.

Analyze Unbiased Data With Context
Leverage data insights and community engagement to make informed decisions.

Implement Findings Into Plans and Budgets
Show you are listening and act on the feedback that impacts quality of life.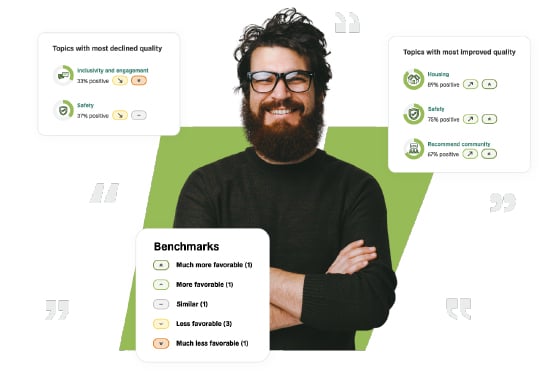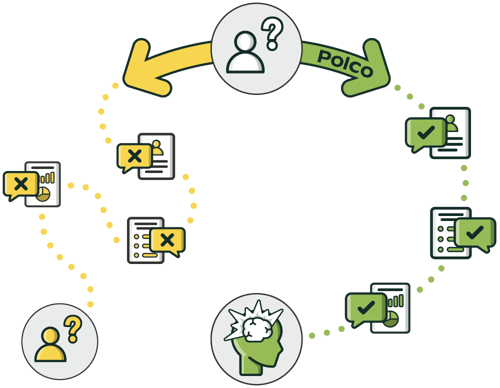 Work together to make decisions backed by statewide community data.
60,000 survey questions answered
30+ years of benchmarking data
30 million American voices represented
The comprehensive community engagement platform that gives you everything you need.
Reach Your Community
Pre-built and custom Surveys
List management
Multi-channel outreach
Nationally representative benchmarks
Evaluate the Results
Statistical relevance
Demographic representation
Validated results
Make Informed Decisions
Performance dashboards
Deep dive - drill-down capabilities
Ready-to-use reporting
Sharable visualizations
Nationally benchmarked surveys delivered on Polco designed to engage your entire community

Polco helps government officials understand the diverse needs in the counties, cities, and towns across their state. With reliable data on livability from verified residents, states will be better equipped to make budgeting and planning decisions that filter down to the local level. They will have a clearer understanding of how the different regions within their state interact and affect one another. Plus, many states use Polco data as evidence in their federal reporting to ensure they receive the maximum funding.
Take the first step
Learn more about Polco's solutions for you.