Turnkey analytics and engagement for
Small Communities to Unlock Big Data
Uncover local drivers for livability, make informed decisions for the greatest impact, and sustain a thriving community.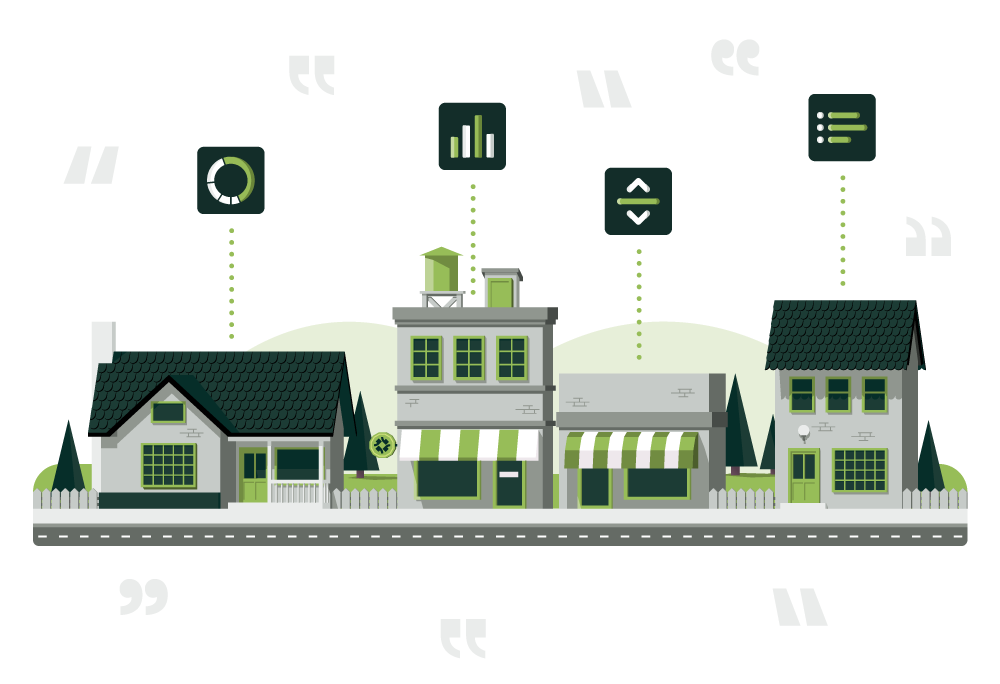 Small communities often have fewer resources. It's difficult to collect data for strategic governance.
Local leaders know their community deeply, but access to quality data and representative input has been out of reach. It can feel like:


Data-driven decisions require analytical staff you can't afford.
It's hard to turn community input into actionable measures.
You wish you had more data to strengthen rationale for your decisions.
The growing urban-rural divide makes resources harder to obtain.
Long-term planning and budgeting is challenging.
Siloed information makes compiling data for grant funding more difficult.
Get instant access to quality of life data for your city or town so you can improve decision-making.
Many small governments can't access the abundance of data that's available to them because they don't have the resources or staff to make sense of it all—until now. Polco gives small governments access to hundreds of public data sources that have been distilled and analyzed into key indicators specifically for each city or town. See how as a community leader you can put this data work for you.
Don't let the big cities have all the fun. We've built a program that's the perfect fit for smaller communities.
Here's how Polco's special preview account works:

Request a Preview Profile
Submit your community information for our team to launch your dashboard.

Polco Will Setup Your Account
We'll activate your account for access to real data indicators consolidated from over 150+ publicly sourced data sets.

Take a Tour of Your Community Insights
Utilize introductory access to Polco populated with your community data and connect with us to answer questions.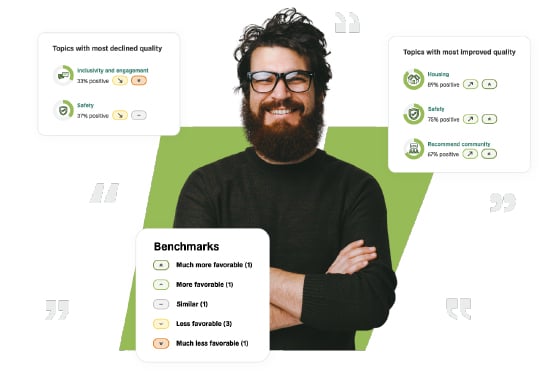 Jumpstart your journey towards data-informed government with support from experts focused exclusively on helping government leaders.
60,000 survey questions answered
30+ years of benchmarking data
30 million American voices represented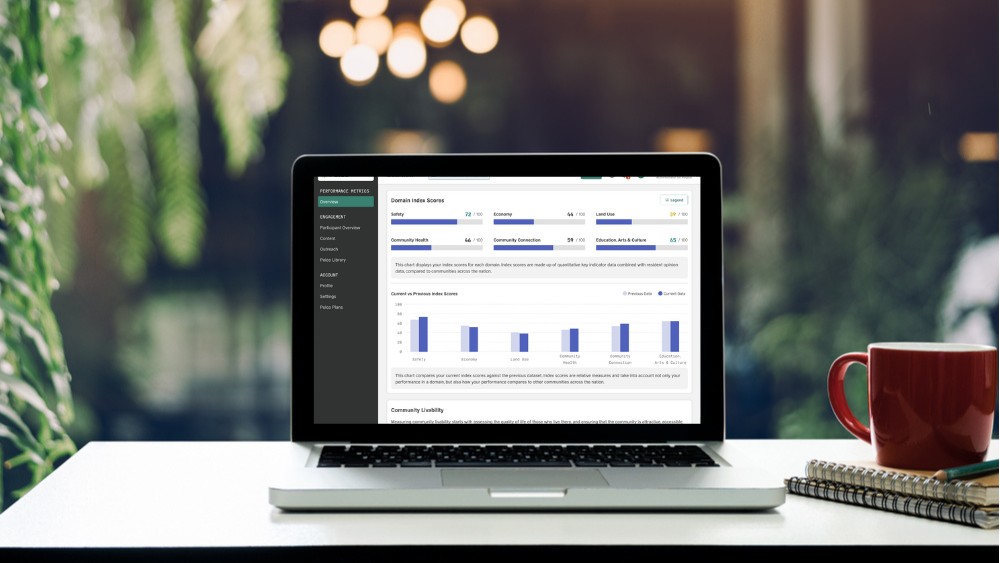 Start with your preview account
Polco's online community engagement platform and pre-built community data dashboards provide the tools local governments need.
We've tailored a preview account for you with real data and livability indicators for your community.