Community surveys and analytics for Law Enforcement Agencies to
Build Trust Within Your Community
Gain data-based resident insights, understand public safety priorities, and take action with confidence.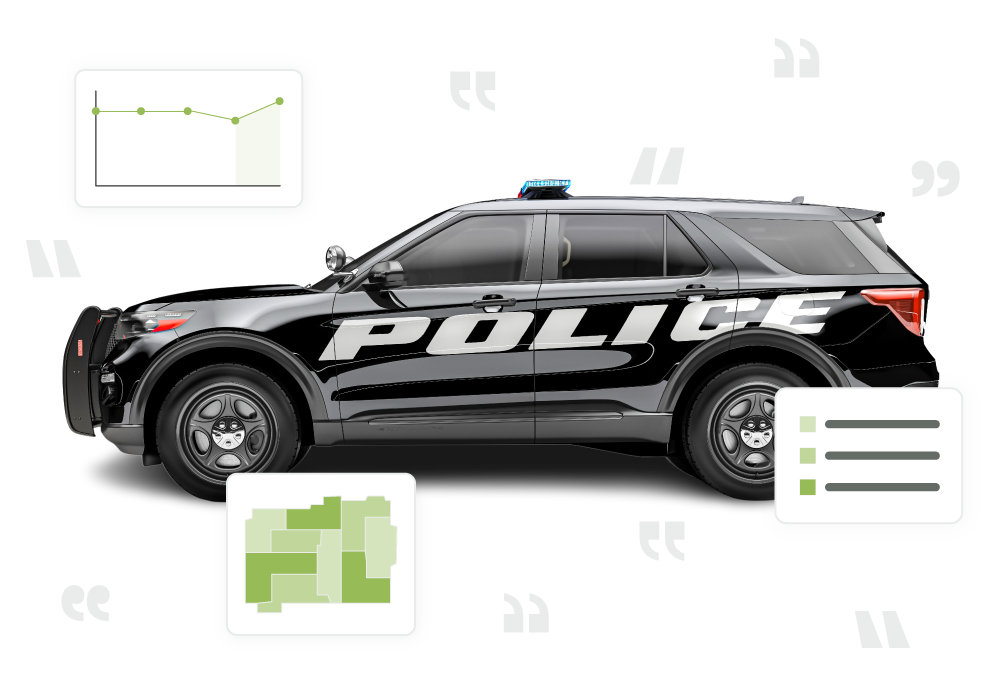 Law enforcement has to combat crime, keep communities safe, and maintain equity in the face of criticism.
Sheriffs and police agencies juggle many responsibilities while under pressure. It can sometimes feel like:


So much of your good work doesn't get recognized.
You need more clarity on how to best serve your community.
You wish you had more time to engage with your residents.
You have no way to measure effectiveness in building trust.
Internal performance data doesn't align with community sentiment.
You need to know where to provide support to boost employee morale.
Avoid Making Uninformed Decisions
Stop guessing about what is important to your residents and uncover real community insights to take action.
Gain Trust and Support
Use real data to align your efforts with your community's priorities to enjoy working together.
Keep Your Community Safe
Deliver quality results and become a leading example in law enforcement.
Law enforcement agencies can strengthen trust in their communities through resident engagement. Here's how Polco works:

Conduct Expert Surveys and Polls
With Polco, you receive feedback that represents your entire community with expert-created engagement tools.

Analyze Unbiased Data With Context
Leverage data insights and community engagement to make informed decisions

Implement Findings Into Plans and Budgets
Show you are listening and act on resident feedback. Align your priorities with what is most important to your community members.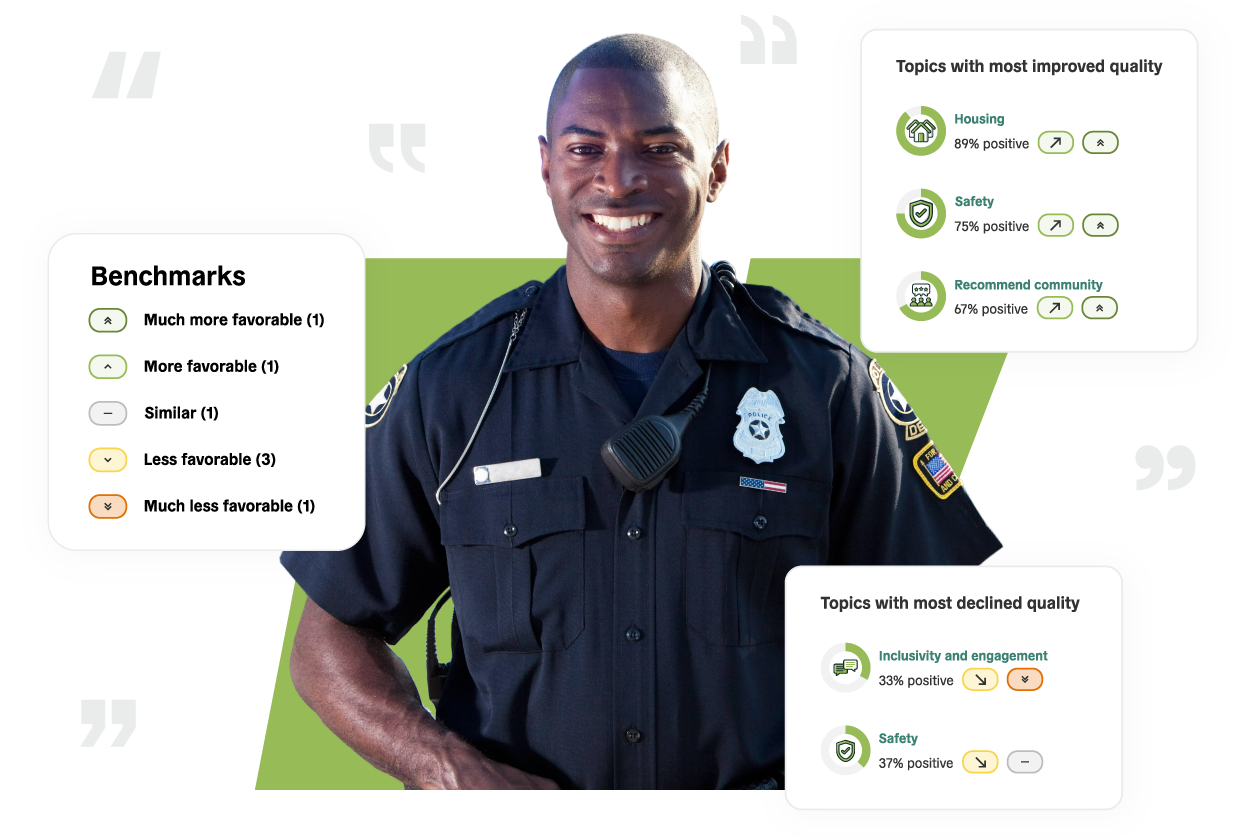 You can improve safety services with community engagement. We make it simple.
60,000 questions answered
30+ years of benchmarking data
30 million American voices represented
The comprehensive community engagement platform that gives you everything you need.
Reach Your Community
Pre-built and custom surveys
List management
Multi-channel outreach
Nationally representative benchmarks
Evaluate The Results
Statistical relevance
Demographic representation
Validated results
Make Informed Decisions
Performance dashboards
Deep dive - drill-down capabilities
Ready to use reporting
Sharable visualizations
Nationally benchmarked surveys for law enforcement
Law enforcement can work with residents to strengthen trust and build a safer community.
Trust in the police has fallen by 20% since 2020. Trust lives at the root of most law enforcement issues today. Without trust, services suffer, staffing issues arise, officers do not feel valued, and communities feel less safe.
Take the first step
Learn more about Polco's solutions for you.