Webinars
Presented by Polco and National Research Center
Higher Ed Budgeting: Engaging Stakeholders to Make Tough Tradeoffs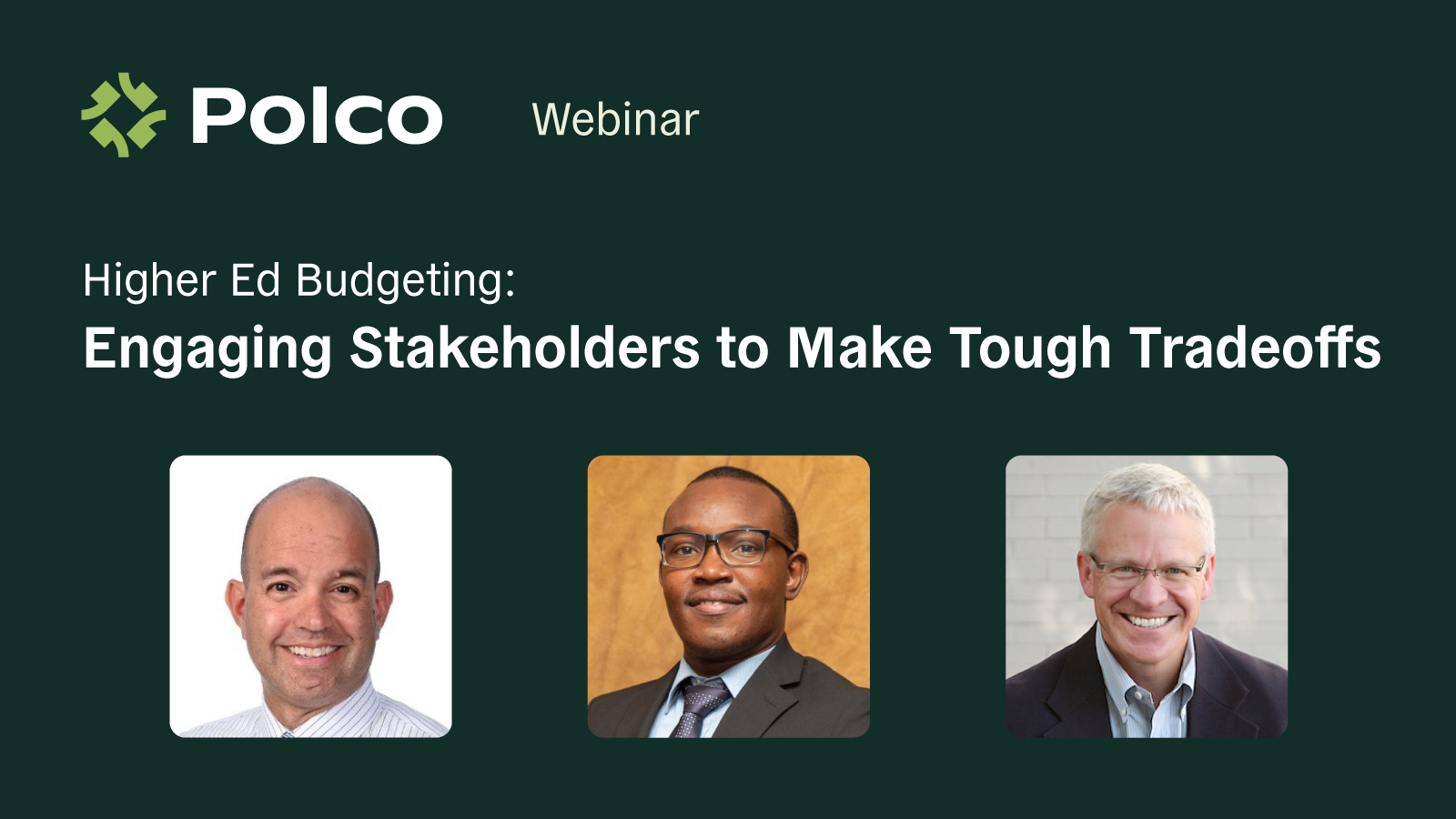 Higher Ed Budgeting: Engaging Stakeholders to Make Tough Tradeoffs
November 30, 2023
Higher Education is undergoing significant changes in its revenue and operating structures as it plans for the post-Covid future. Given the high visibility of higher education budget to stakeholders and the values of transparency and participation, colleges and universities are increasingly seeking ways to involve the community in making key tradeoffs.
In this session:
See how two leading universities are using simulation-based tools for public engagement
Learn why budget engagement for higher education is more crucial than ever
Hear the current challenges facing institutions and universities like yours
Speakers:
How Local Government Leaders Can Overcome Polarization

How Local Government Leaders Can Overcome Polarization
December 6, 2023
In this webinar brought to you by Polco and NLC, learn proven strategies to overcome polarization at the local government level using city data and community engagement. Unite people around the same mission to solve tough problems together.

When you look at social media and comments about national politics, everything seems so polarized. You see a lot of arguing, finger-pointing, and very little listening.

Seventy percent of local government professionals say polarization has negatively impacted their work, according to Polco research. When it comes to local government decisions for an entire community, polarization just doesn't work.

The good news is people are not as divided as one may think. And there are ways to handle extremism and find out what average residents really think about the community.

In this session, hear how you can move your community forward while successfully gathering more balanced, accurate community feedback. You'll also see how community data drive support and best inform decision-making.

Join us to hear from community engagement experts and practitioners, get actionable tips, and learn from other local governments tackling the polarization challenge.

In this webinar:

- Get exclusive data on how polarization is affecting local governments.

- Hear how you can gather more balanced, accurate community feedback.

- Learn how community data lead to evidence

-based decisions, buy-in, and council alignment.

- Discover other local government strategies for overcoming political division.