Benchmark Surveys and Beyond
Scientific community surveys are the cornerstone of your community engagement plan– but it doesn't stop there.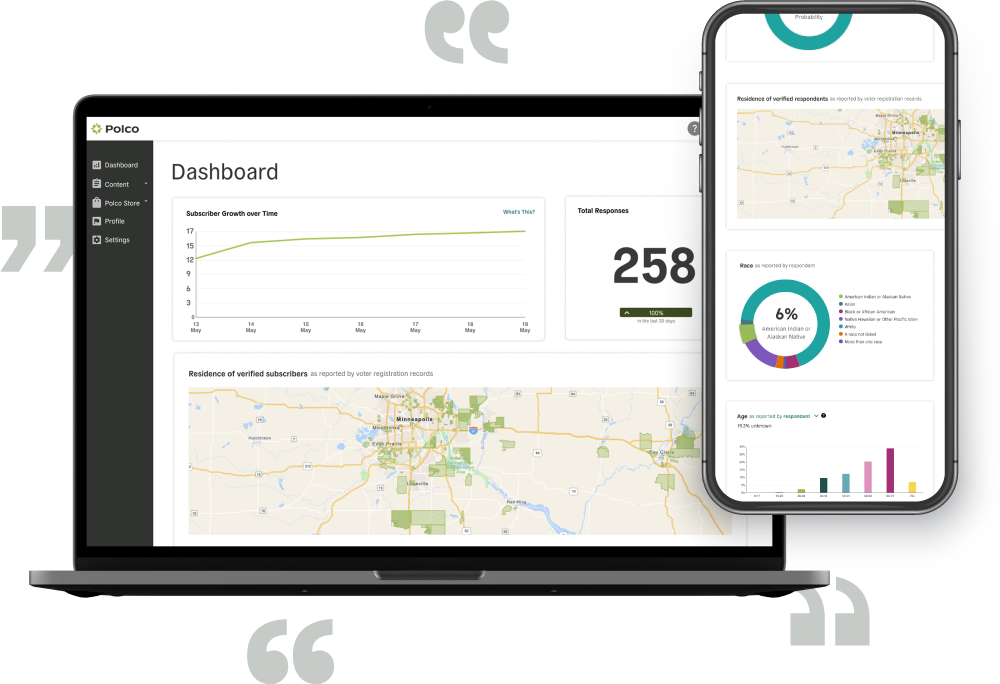 Use Polco to inform decisions about:
Strategic plans
Budgets & fund allocation
Performance measurement
Urgent issues in your community
Use Polco to engage residents throughout the year
Quarter 1
Dive deeper on key issues from benchmark survey
Quarter 2
Use polls and surveys for controversial issues
Quarter 3
Survey about new capital projects
Quarter 4
Ask about resident priorities for budget
The National Community Survey is our best source of data from the community. Using benchmarks to look at how other communities rate services is really helpful to us so then we can identify where we have a need.
Kate Rusch
Public Information Officer, Estes Park, Colo.
We really like the benchmarks from The National Community Survey so we can see how we compare to other communities across the country.
Lisa Brown
Director of Strategy Management, Rock Hill, South Carolina
The National Community Survey is an important tool to inform city operations by helping us align our strategic plan, departmental work plans and budgets with community priorities. It was a key input in the City Plan update, and will help shape the city's Strategic Plan update.
Kelly DiMartino
Deputy City Manager, Fort Collins, Colo.
Polco gets you to your engagement goals
Here's what your full cycle of engagement could look like
Get input that holds up to scrutiny
Resident verification
Statistically valid results
Representative sample
Inclusive methods
Local gov and data science expertise
Neutral and unbiased survey questions
Custom-built surveys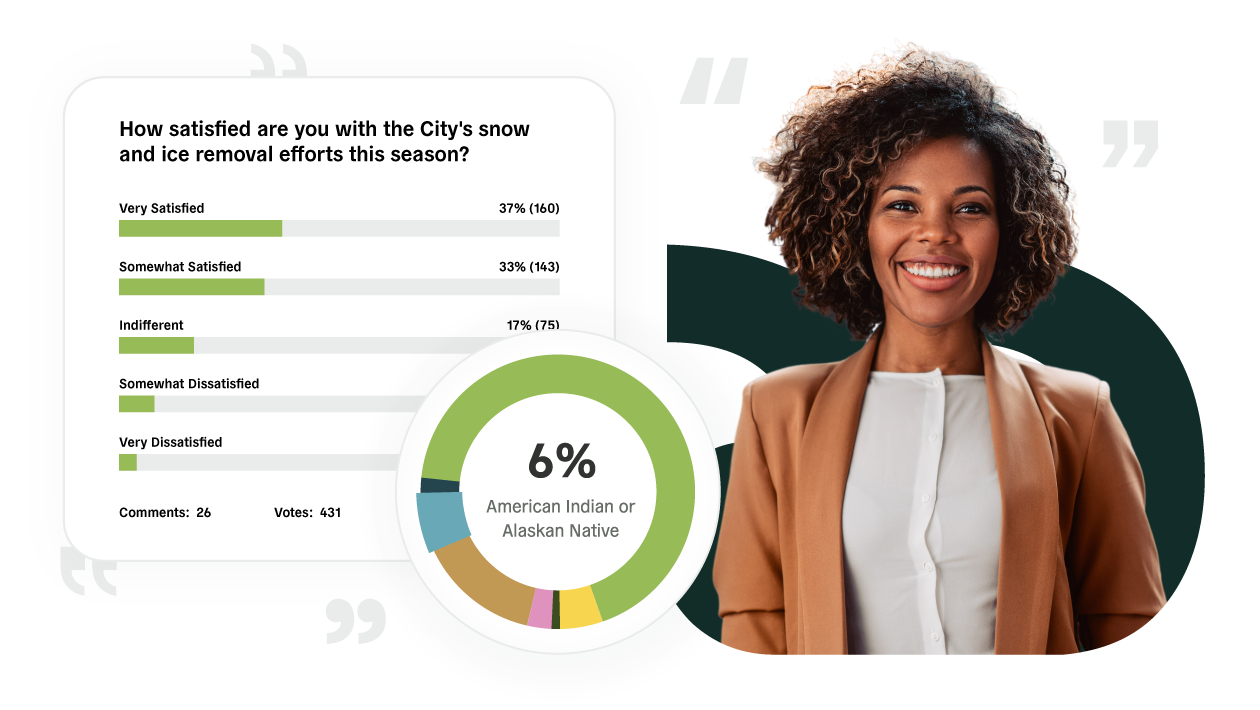 Hear beyond the vocal few
Online survey platform

Hybrid and mailed survey options

Library of expert-designed survey questions

Multi-channel outreach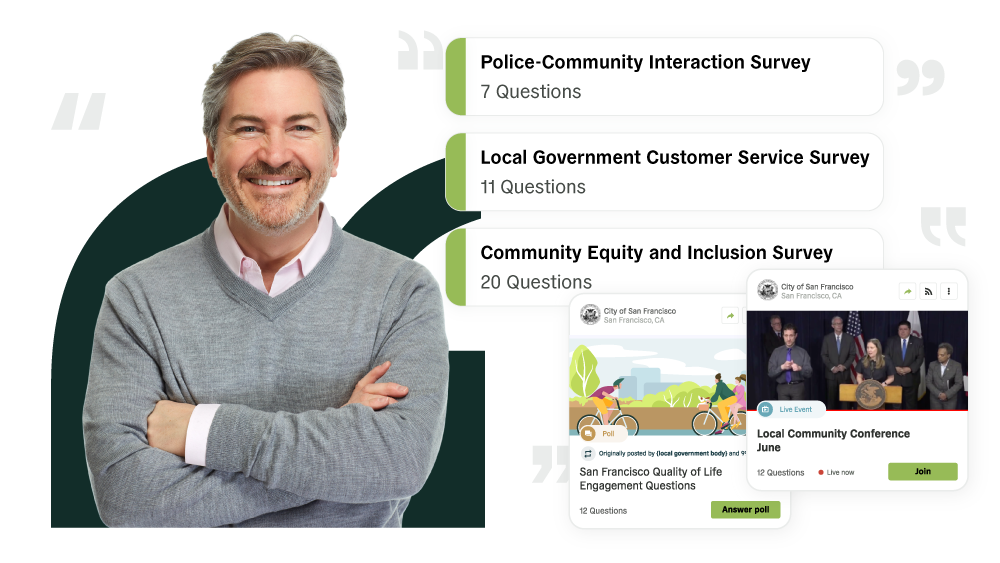 Make informed decisions
Interactive data dashboard

Compare against peer cities

Time trends and benchmarks

Packet-ready PDF reports

Stakeholder presentations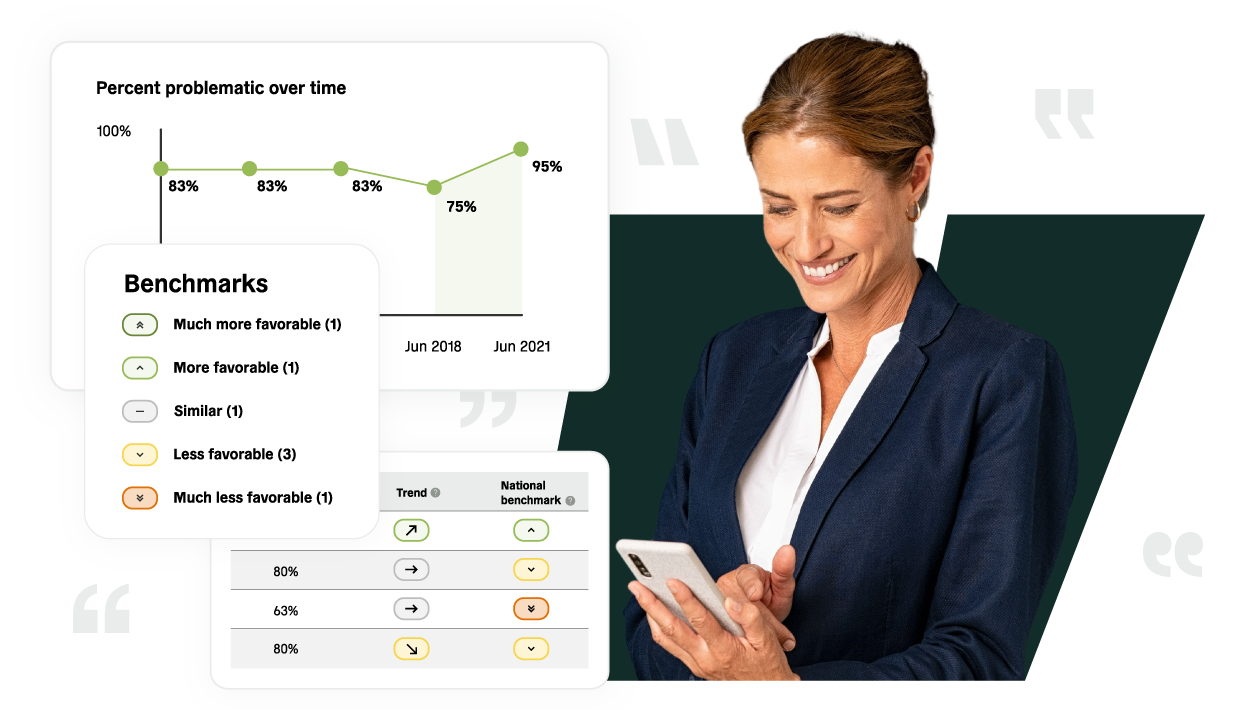 Close the loop with transparency
Ready-to-use follow-up surveys

Ongoing polls and p

erformance measurement

Share outcomes with residents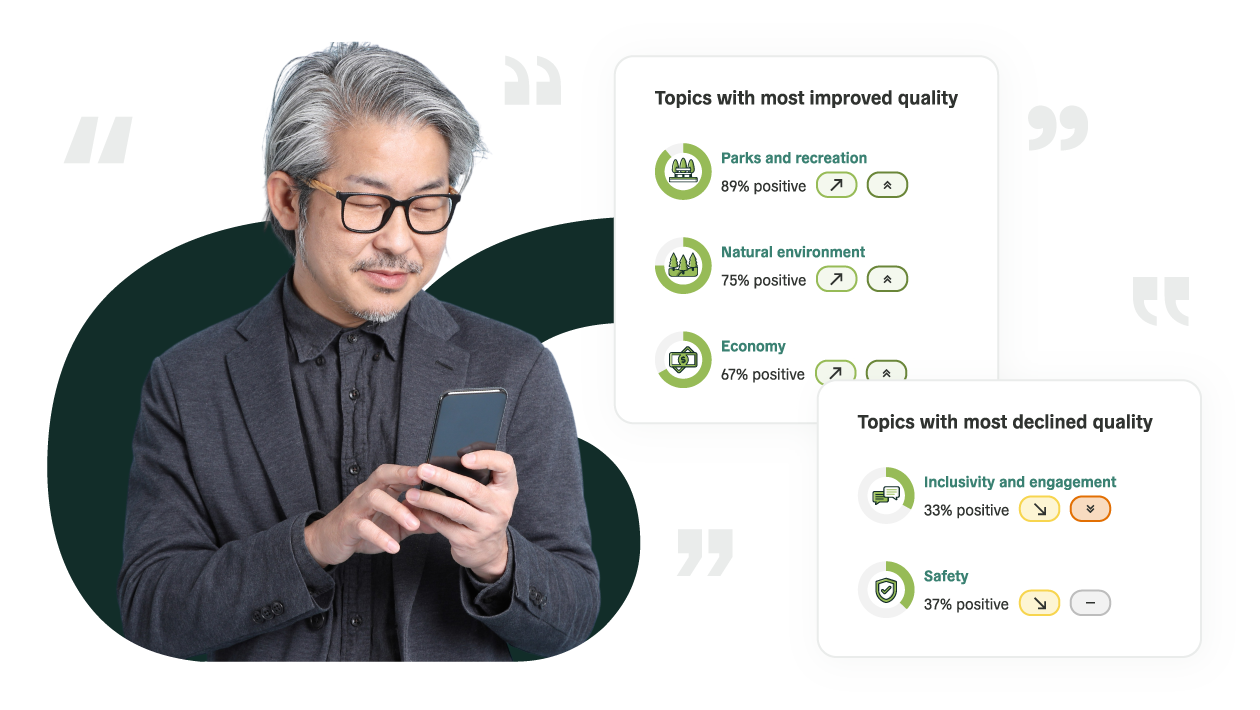 Comprehensive community engagement and civic performance analytics software
The Polco platform makes meaningful community engagement not only possible, but enjoyable.
Results With Context
Our benchmark database lets you compare your results to peer communities
Custom Questions
Develop custom questions for your community with your project manager
Scientific Survey Methods
Get representative input & results you can trust with a random sample and open participation survey components
Ready-to-Use Surveys
Engage over time with survey questions developed by survey science experts
Polco Live
With real-time polling, local governments can easily hear from more of their communities during public meetings and events - remote or in-person
Actionable Livability Indicators and Data
A community livability overview and domain deep dives to assess where your community is at and where to apply greater focus based on public data sets, validated survey data to understand satisfaction and importance factors.
Take the first step
Learn more about Polco's solutions for you.