Make Live Audience Feedback Useful and Engaging
Discover a better way to get real-time feedback at live events.
Polco Live transforms static presentations into interactive, visual experiences that are engaging and fun. Your organization can gather useful information instantly, while encouraging audience participation at the same time. Polco Live brings you feedback seamlessly along with online streamed events, webinars, video calls, in-person meetings and conferences.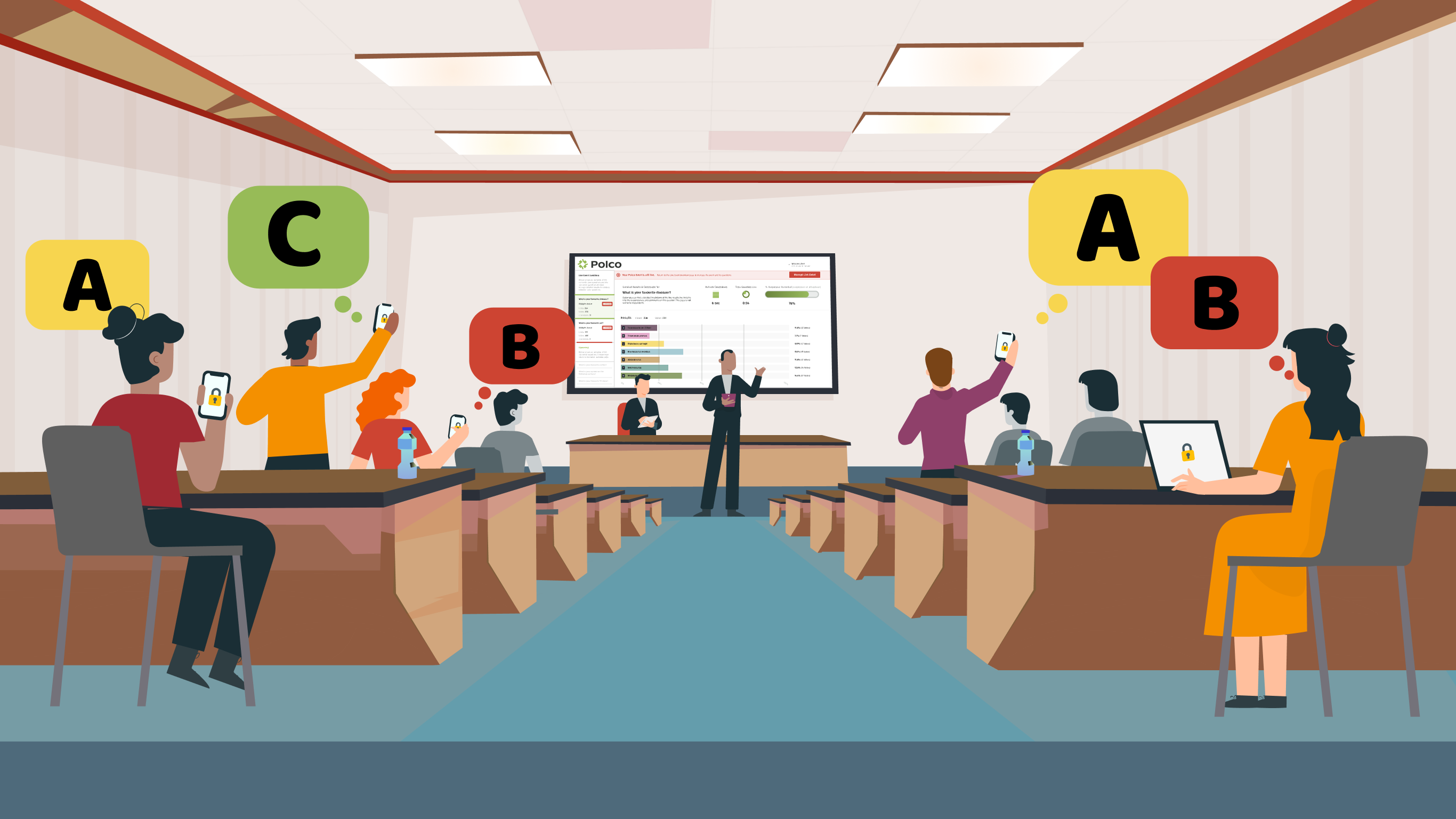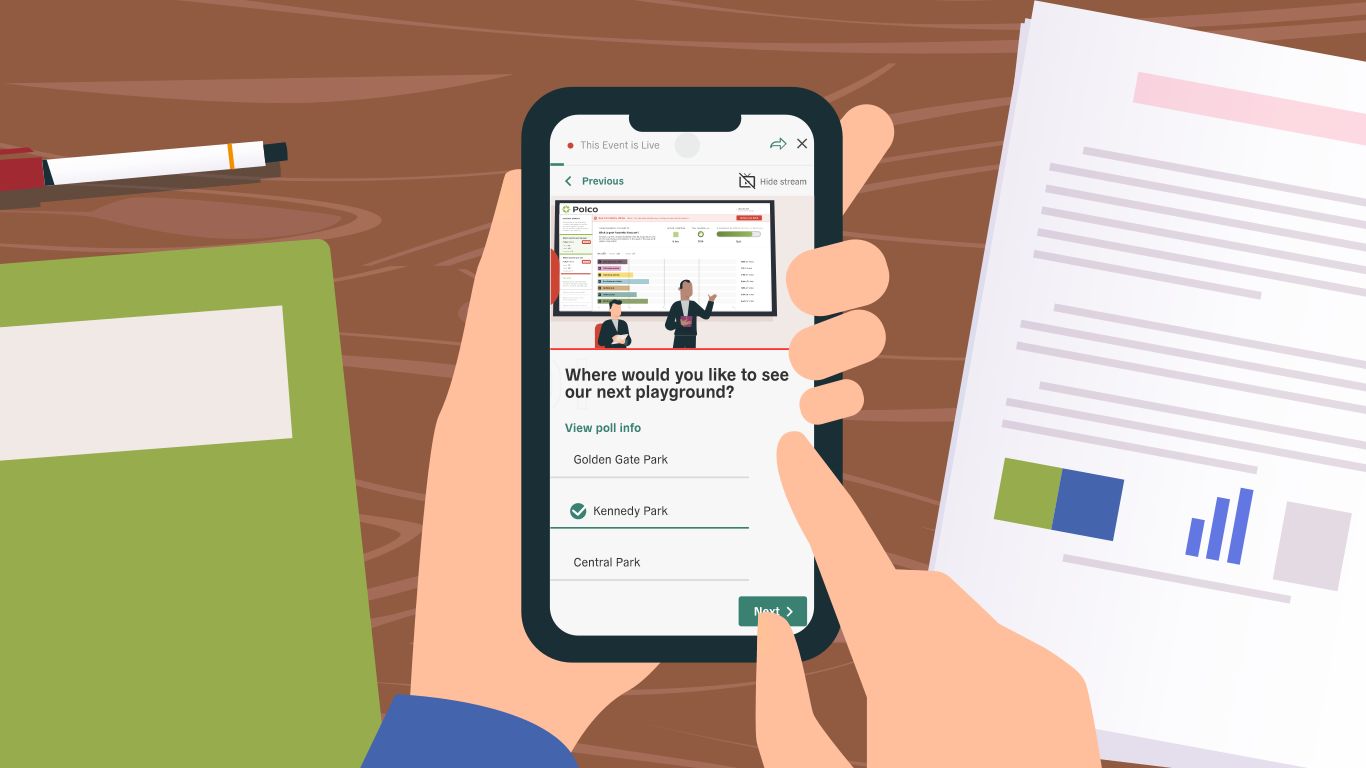 Create an Interactive City Hall Experience
Polco Live is designed to upgrade the civic engagement experience. With real-time polling, local governments can easily hear from more of their communities during public meetings and events - remote or in-person. You'll get shareable, reliable results to help you take action now.
Polco Live Is Fun and User-Friendly. Your Audience Can:
Add Comments
Add Comments
Answer Questions
Answer Questions
Watch Live Results
Watch Live Results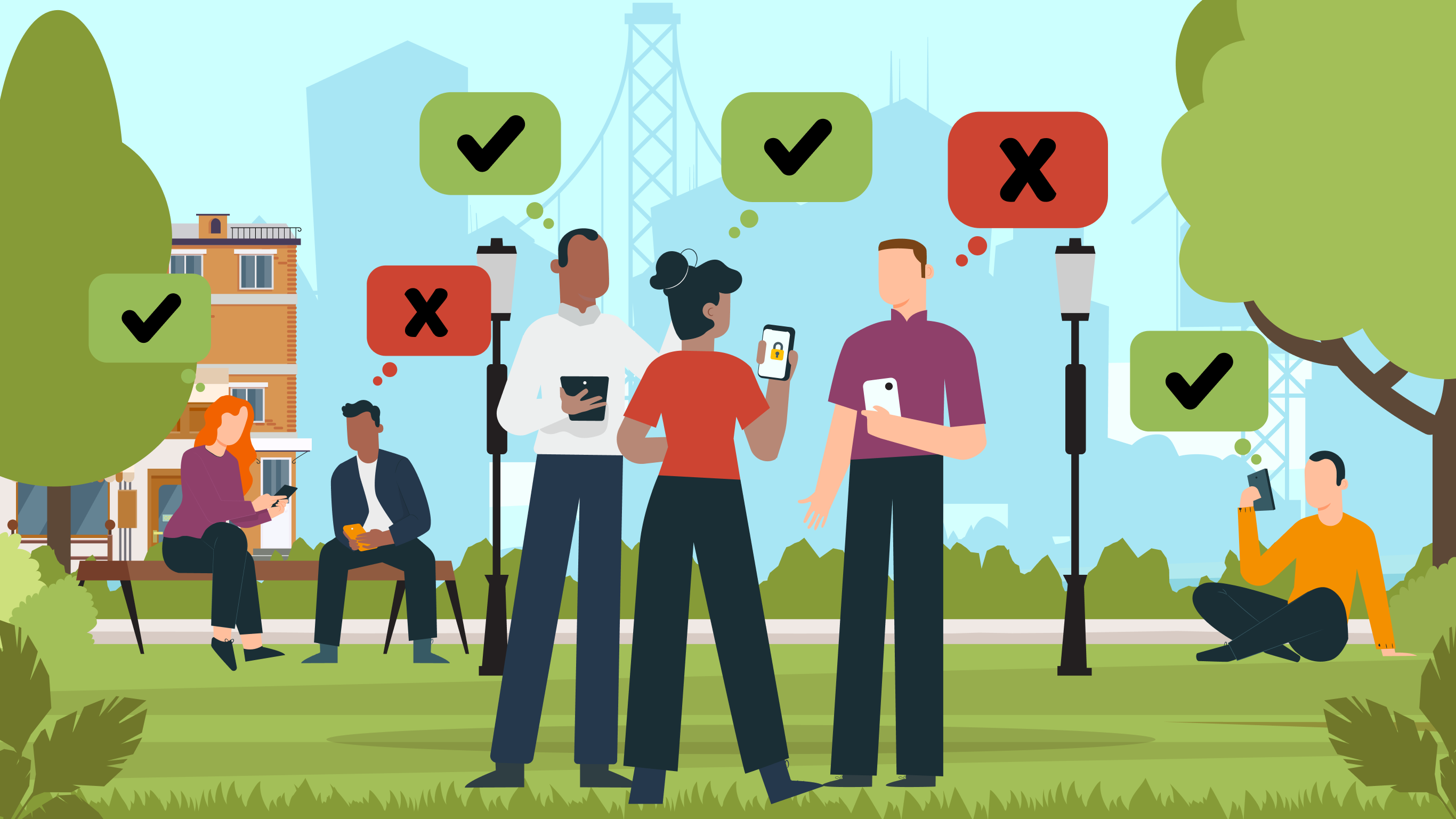 Polco Live Is Informative and Secure. You Can:
Embed Live Video Streams
You can integrate various streaming services for a completely virtual community engagement experience.
Embed Live Video Streams
Get Data Visualized for Each Poll
You can see overall results, most popular comments and any demographic breakdowns included in your Polco Plan.
Get Data Visualized for Each Poll
Post Multiple Questions at Once
You can create new polls while the event is happening and view results and comments as they come in.
Post Multiple Questions at Once
Add Security to Online Engagement
Polco Live runs on the Polco engagement platform, which features verified responses. Say goodbye to random internet troll "bombs."
Add Security to Online Engagement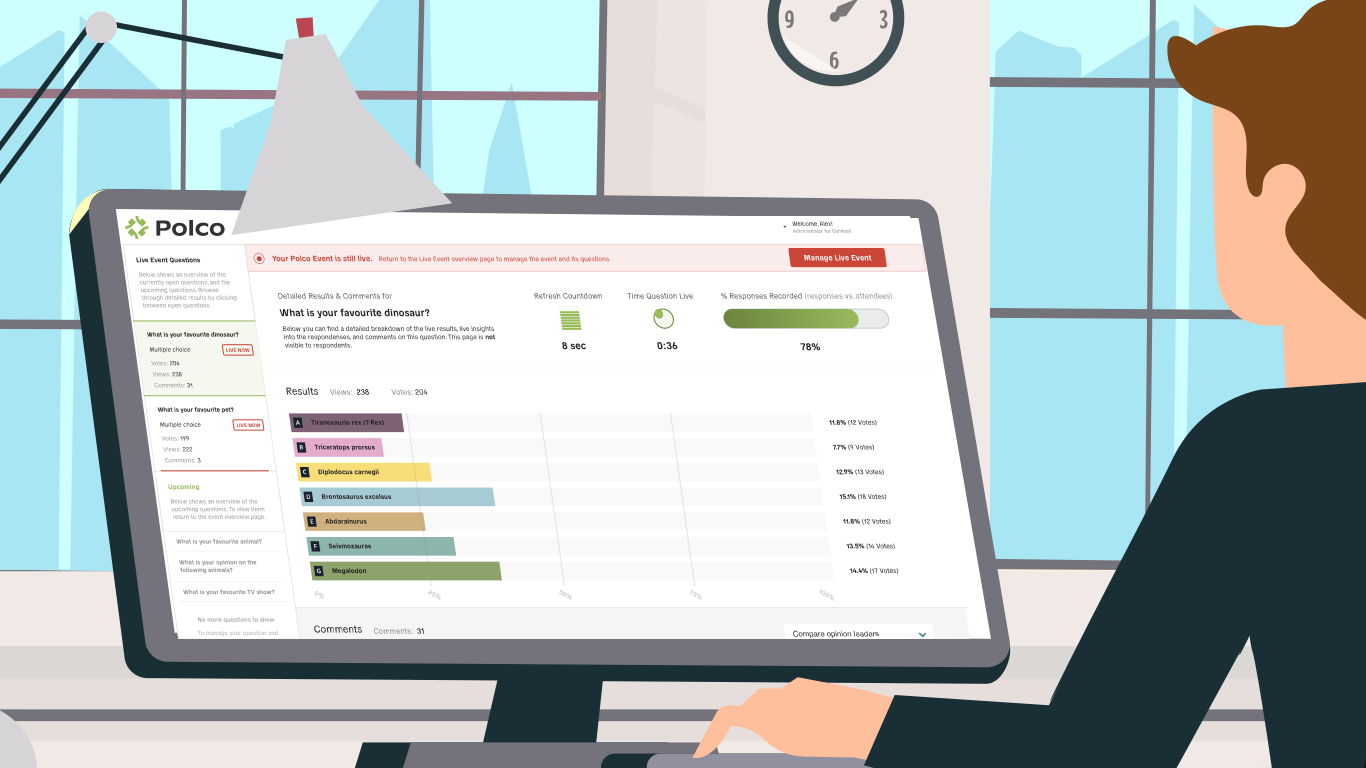 Use Polco Live to Engage Audiences for:
Budget Plans
Budget Plans
Public Comment
Public Comment
Programs and Initiatives
Programs and Initiatives
Policy Development
Policy Development
Strategic Plans
Strategic Plans
Performance Measurement
Performance Measurement