Engage Your Readers, Viewers and Listeners with Polco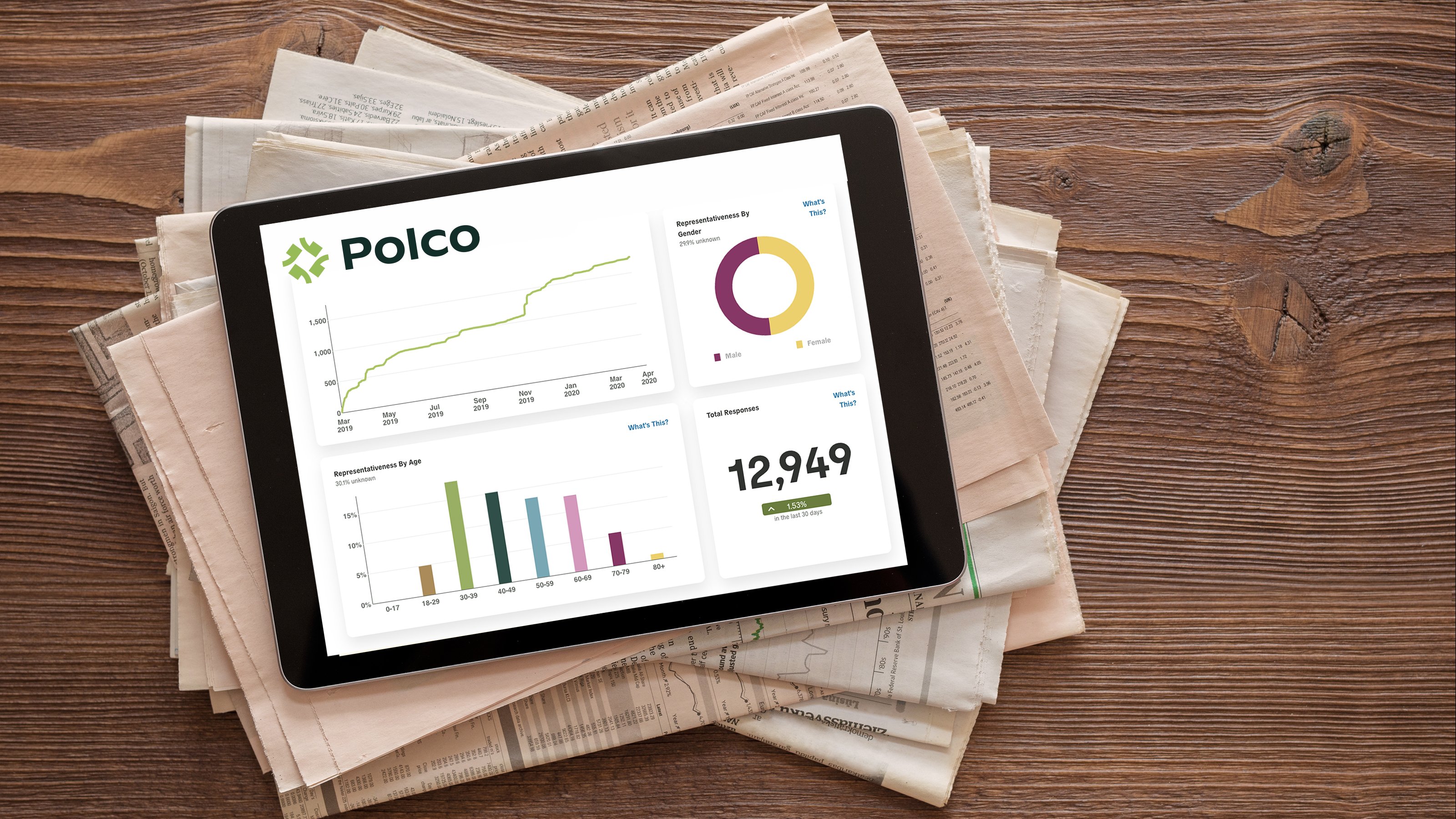 Polco Allows News Organizations to Gather Insights and Promote Civil Discussion on Important Community Topics
Your media outlet or news organization can engage readers around important community issues in an innovative way with Polco.
You'll gather deep insight into what local readers think about topics that matter to them. Polco also allows you to deepen your relationship with readers giving them several opportunities to engage with news content.
Media organizations use Polco to:
Stay relevant
Deliver content readers care about
Generate story ideas
Use survey results as source material
Polco's state-of-the-art platform transforms the engagement process, promoting constructive community discussions through online surveys and polls.
Media outlets use Polco to engage their audiences through surveys and polls on news-worthy topics. As readers respond, you'll get real-time results presented in shareable, interactive charts. You can also use the platform to understand reader sentiment and preferences.
If your organization is part of a press or news association you can also get free access to their questions and results. Pick a Polco subscription plan that works best for you. All individual media organizations are also welcome to use Polco Free, of course at no cost.
Polco's easy-to-use features include:
Detailed dashboards of results sorted by age, gender and location.
Building your own following of respondents verified against voter files.
Unlimited polls and real-time answers from real people.