Get input from residents on any topic at any time
With customizable or templated surveys and polls for fast feedback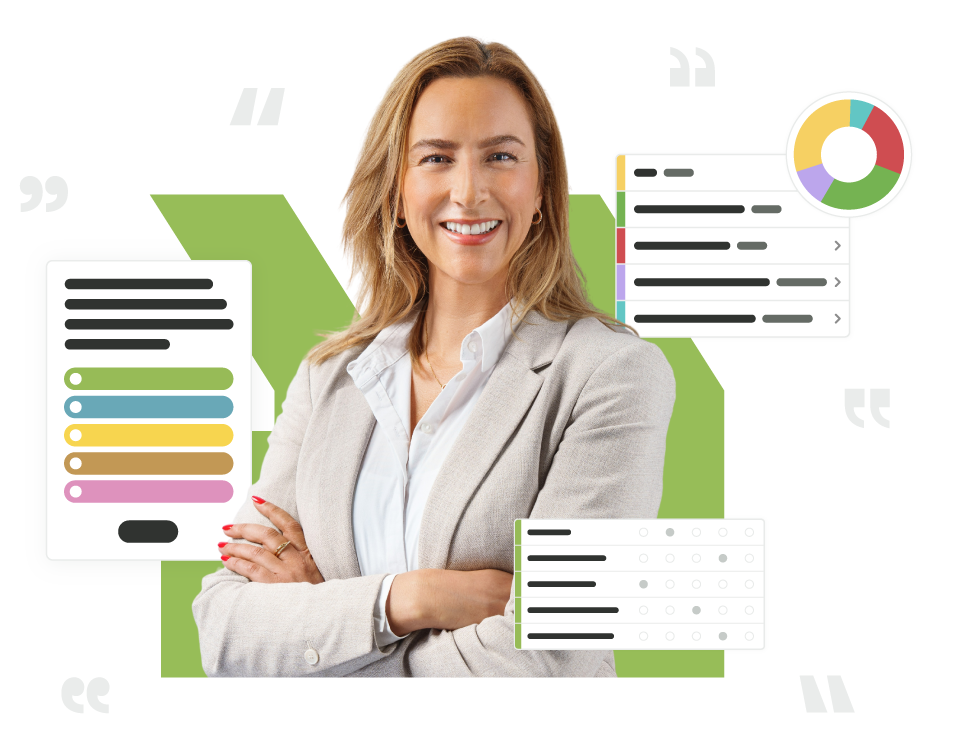 Government leaders need resident feedback but traditional engagement methods fall short.
Social media amplifies extreme voices
An unrepresentative minority shows up to city council meetings
You can't differentiate who's a resident and who lives outside your community online
It's difficult to know how to reach under-heard populations
You want engagement that is more interactive and participatory
You need community input provided by valid methods you can trust
Reach more residents and collect better data with Polco community engagement solutions
Real Residents
Hear from real residents. Avoid confusion from outside voices and map sentiments down to the district level with Polco's respondent verification.
Fast and Efficient
Save time on engagement. Post a custom or templated survey created by experts on your Polco profile for quick feedback on local issues.
Participant Overview
See which residents are interacting with your surveys and polls. View resident demographics and watch your subscriber base grow over time.
Expert-written surveys so leaders can quickly understand resident opinions on pressing topics
The Polco Library contains a collection of surveys that governments can use instantly. Designed by Polco's in-house data science laboratory, National Research Center (NRC), these short surveys address important issues such as economic health, housing, land use, and many others.
Gather resident input fast with high quality surveys in The Polco Library
Uncover detailed resident insight on any local government topic
Quickly hear from verified residents
Collect data for decision-making and planning initiatives
Save time and money with expert-written surveys that you can easily edit to fit your needs
Hear opinions free from bias and distortion inherent in social media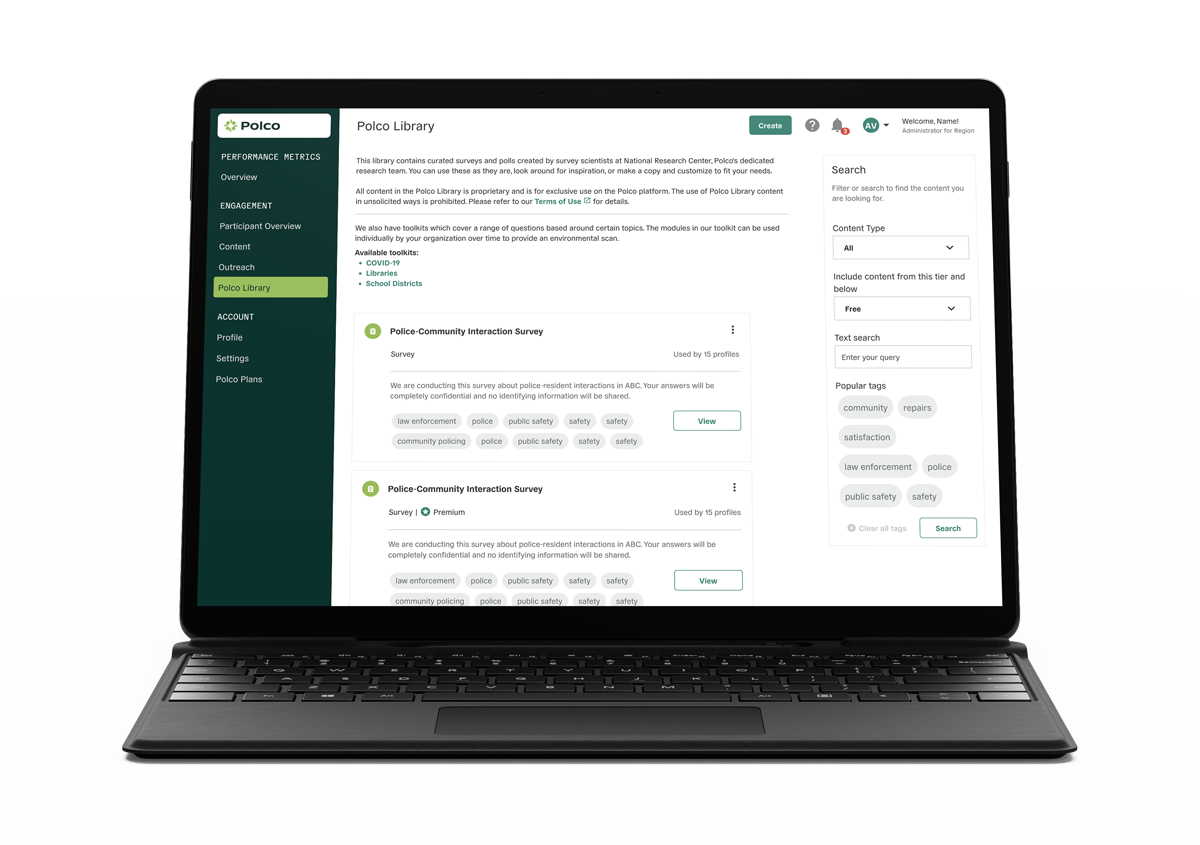 How to use The Polco Library
Search
Search the Library with keywords on any local government topic.
Select
Select the survey you want to use and save the survey to your drafts.
Edit
Use the survey as-is or modify questions to better fit your needs.
Publish
An alert will go to residents who follow you on Polco to let them know the survey is live.
Share
Polco automatically produces a convenient link you can use to promote your survey online, helping you hear from more residents.
An effective outreach plan results in better data and builds resident trust in local government
Tips on outreach
Survey response rates are declining despite an active online culture. Local governments need an outreach plan to make the most out of community engagement.
Promote Your Survey
Local governments that actively promote their surveys and engagement initiatives have the highest response rates. More responses means you are reaching more people and collecting better information.
Ways to Promote Your Survey
Post on the city website
Newsletters
Local papers
Social media
Mail inserts
Press releases
Act On Feedback
A central purpose of community engagement is to inform planning. Governments must act on their results by incorporating data and community priorities into plans and budgets.
Share the Results
Let residents know you listened to them. Show residents what changes you've made based on their feedback to cultivate community and trust.