Accurate and Reliable Community Engagement
Thousands of government leaders trust Polco for insights from polls, surveys and data analytics in one easy-to-use online platform.



See how Polco can help with any challenge you're facing today
Make informed decisions with confidence
Build Trust
Initiate public participation and forge connections with your stakeholders
Maximize Public Resources
Optimize your budget with thoughtful, informed planning
Drive Satisfaction
Take action and improve quality of life in your community
Inclusive
Collect input from your community's unique demographics, so you represent all voices.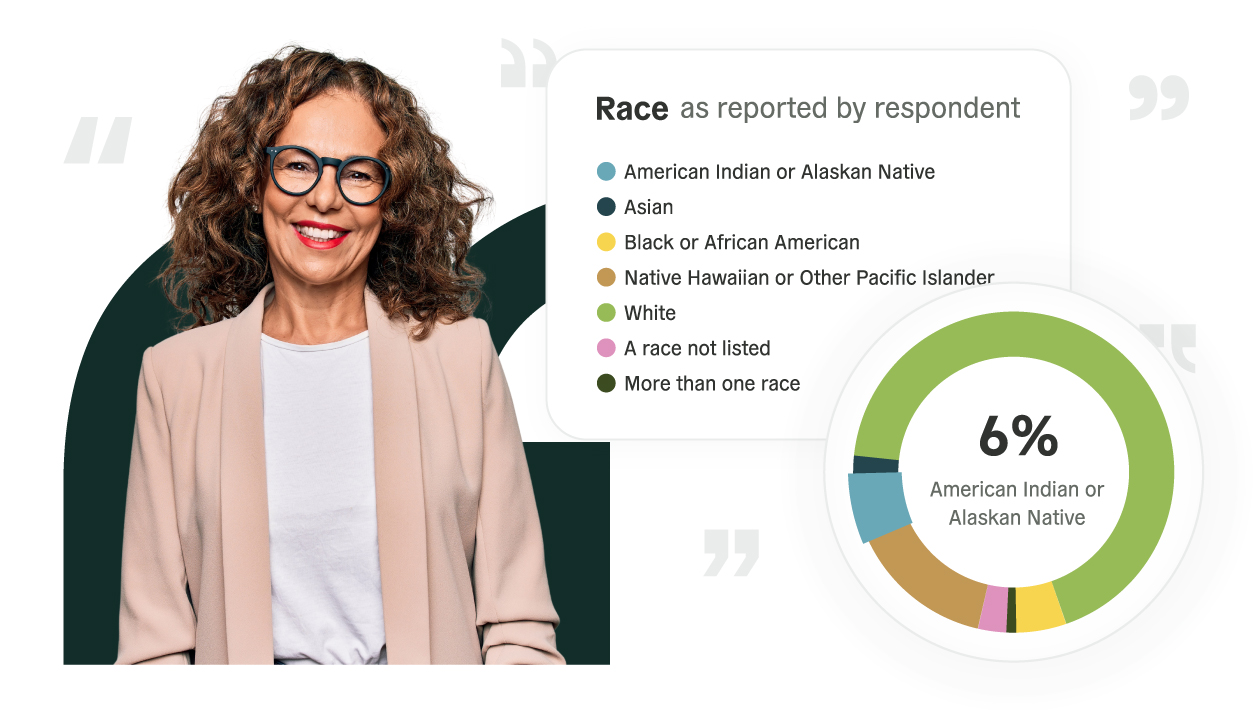 Clear
Uncover insights that inform, not confuse.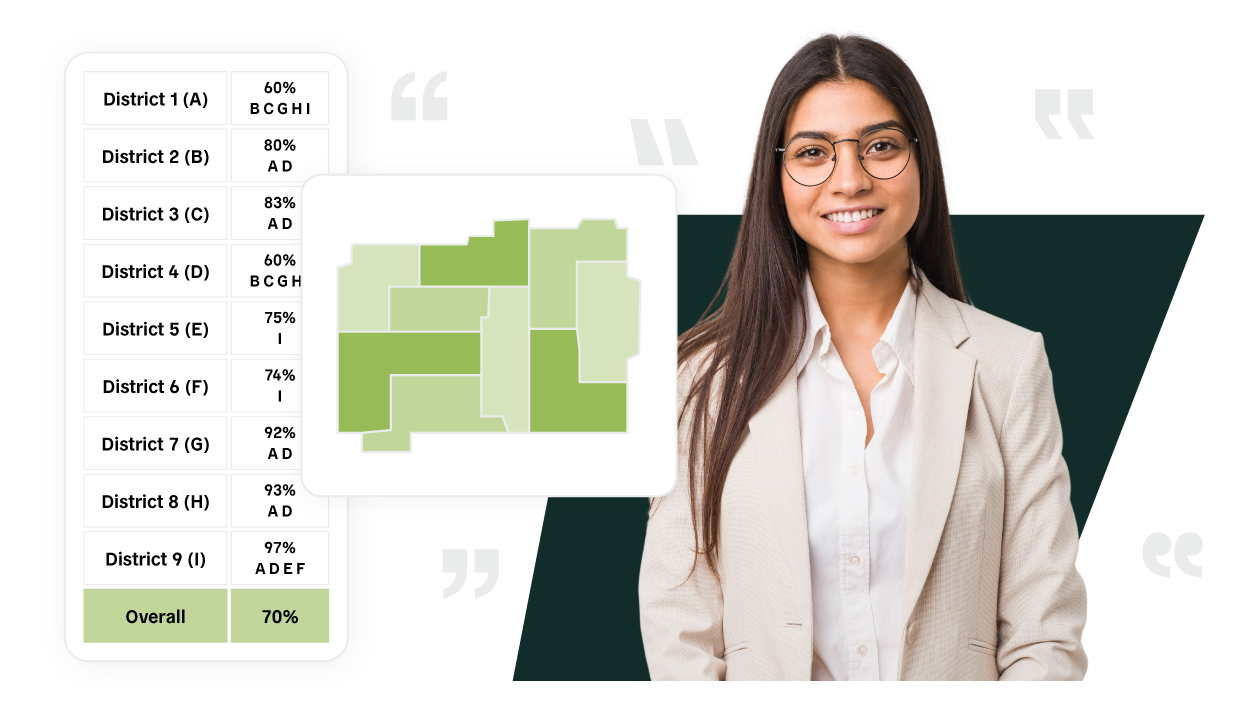 Private
Attract more participants with secure and anonymous surveys.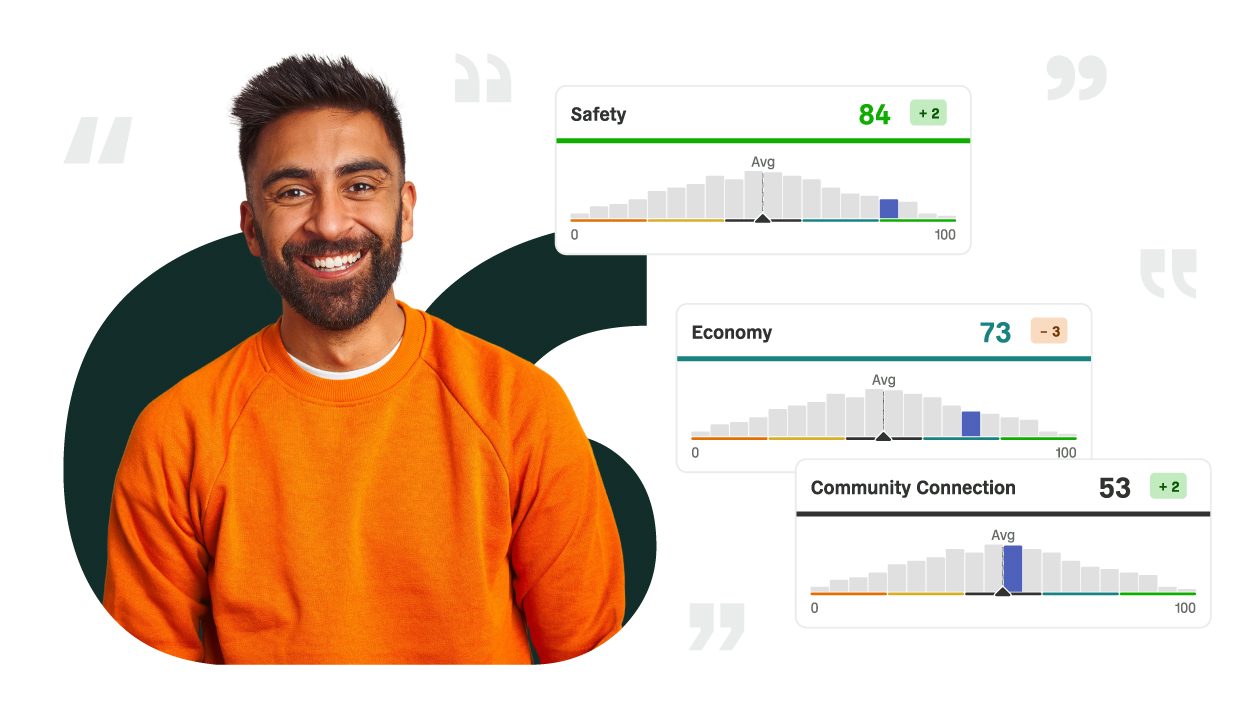 Instant
Post questions directly to your audience for quick feedback on any topic.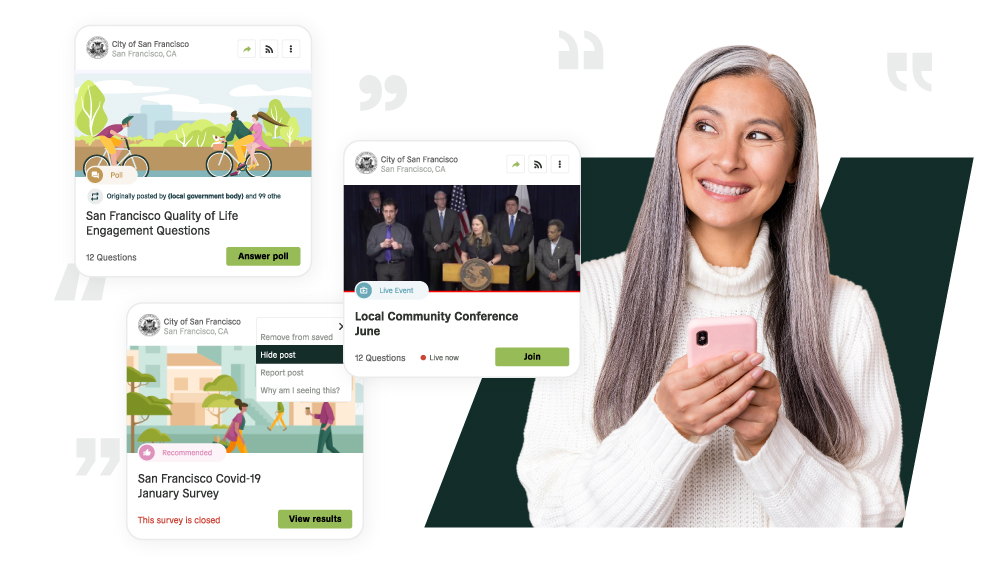 Comparable
See where you stand next to other local governments and measure your own progress.
Expert
Access community surveys created by pioneering survey scientists.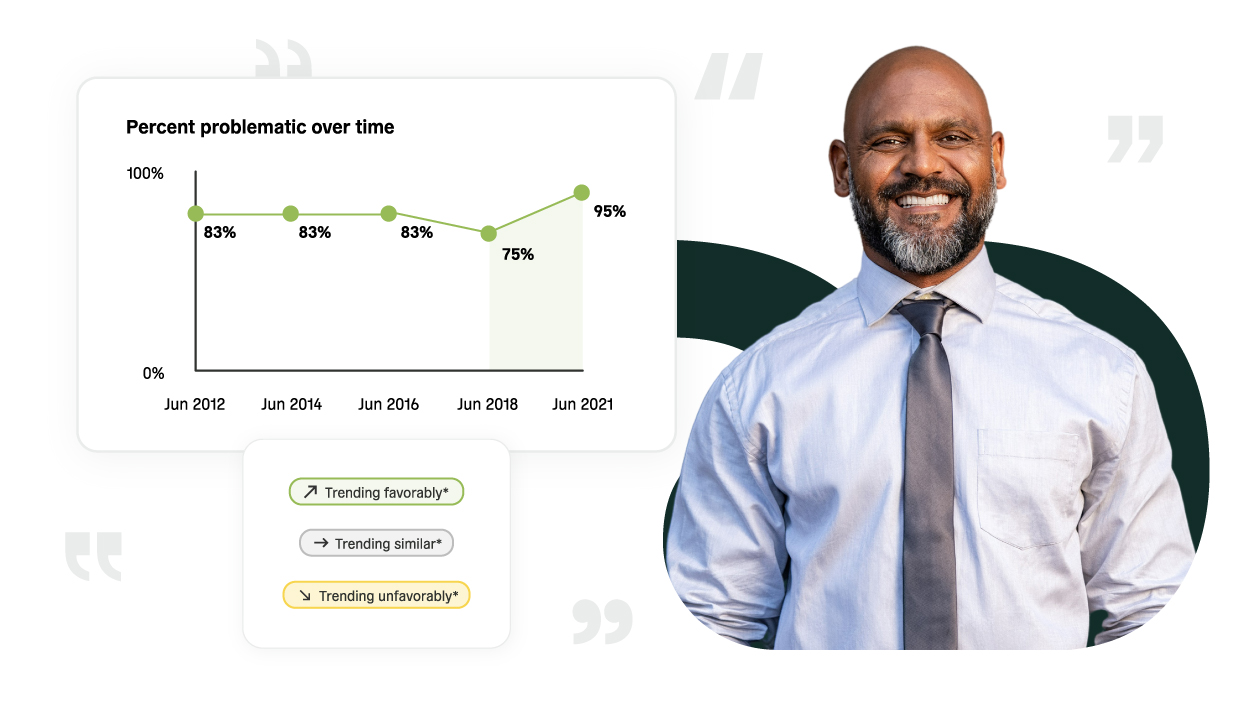 Community surveys designed by experts
National Research Center (NRC) at Polco is comprised of data and survey science experts who've refined and analyzed community assessments for over three decades. NRC methods provide local government leaders with accurate representation of their communities, nationwide comparison reports, and professional data analyses - all exclusively on the Polco platform.

Stay up to date with NRC's latest findings.
60,000+ questions answered
30+ years of survey expertise
30 million voices represented
Someone would come to a council meeting and would be the loudest person in the room. We would make a decision based on that. We wanted to make more data-driven decisions and hear more from our community.
Andy Conyers
Asst. City Manager of Administration, Edmond, Okla.
We asked ourselves, do we have the courage to step forward and see how we're doing? And then do we have the courage to take on this information and pique the interest of the community to do something different than we've done in the past?
Joel Young
City Clerk, Chatfield, Minn.
This is very useful. I can't tell you how many times we reflect on the community survey results to help guide our policy decisions over the next four years.
Ashley Stolzmann
Mayor, Louisville, Colo.
A lot of communities, especially small ones, have ever-growing demands and never-growing staff. It's hard to prioritize. The data helps us to evaluate those things, set priorities, and make sure we use our limited resources to get to where we need to go.
Kate Rusch
Public Information Officer, Estes Park, Colo.
Insights to move your community forward
Master the cycle of trust-based engagement. With Polco you'll have confidence every step of the way.
Ask
Analyze
Act
Adjust
Take the first step
Learn more about Polco's solutions for you.