Tools to Tackle Government's Wicked Challenges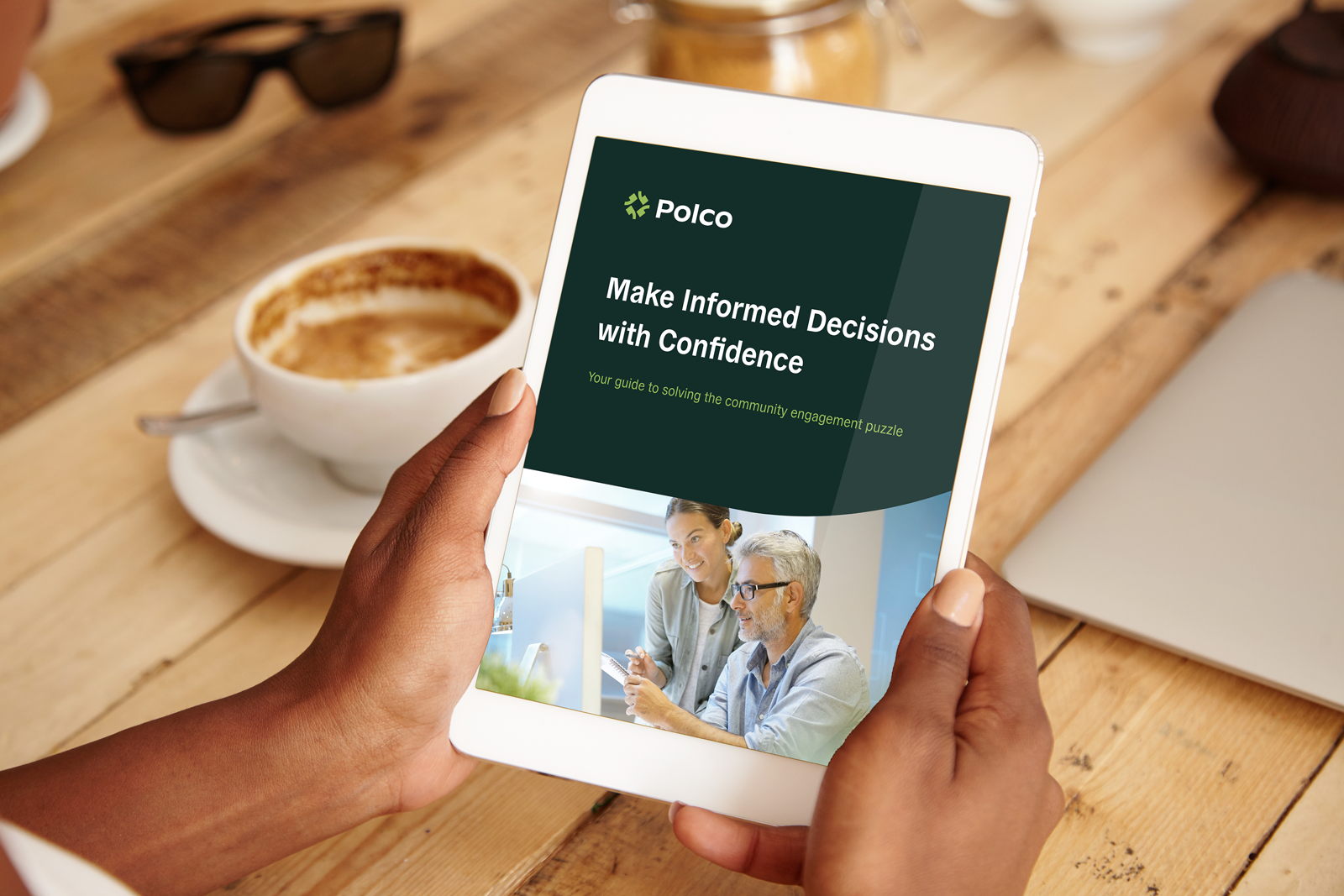 Local government leaders need accurate and reliable data to make decisions with confidence. But getting representative resident input is easier said than done.
Social media may expand your reach, but it's more likely to fuel polarization than cultivate civil discussion.
Much of what's available lacks scientific validity or fails to represent the entire community.
There's a better way to get key data indicators and engagement input you need. It can be easier to tackle government's wicked challenges, let's start the journey. Start with this read and learn more.
Get access to the toolkit
Download Polco's white paper to learn more about how to get resident input you can trust and also get access to all our Wicked Challenges resources.