Voice of the People Awards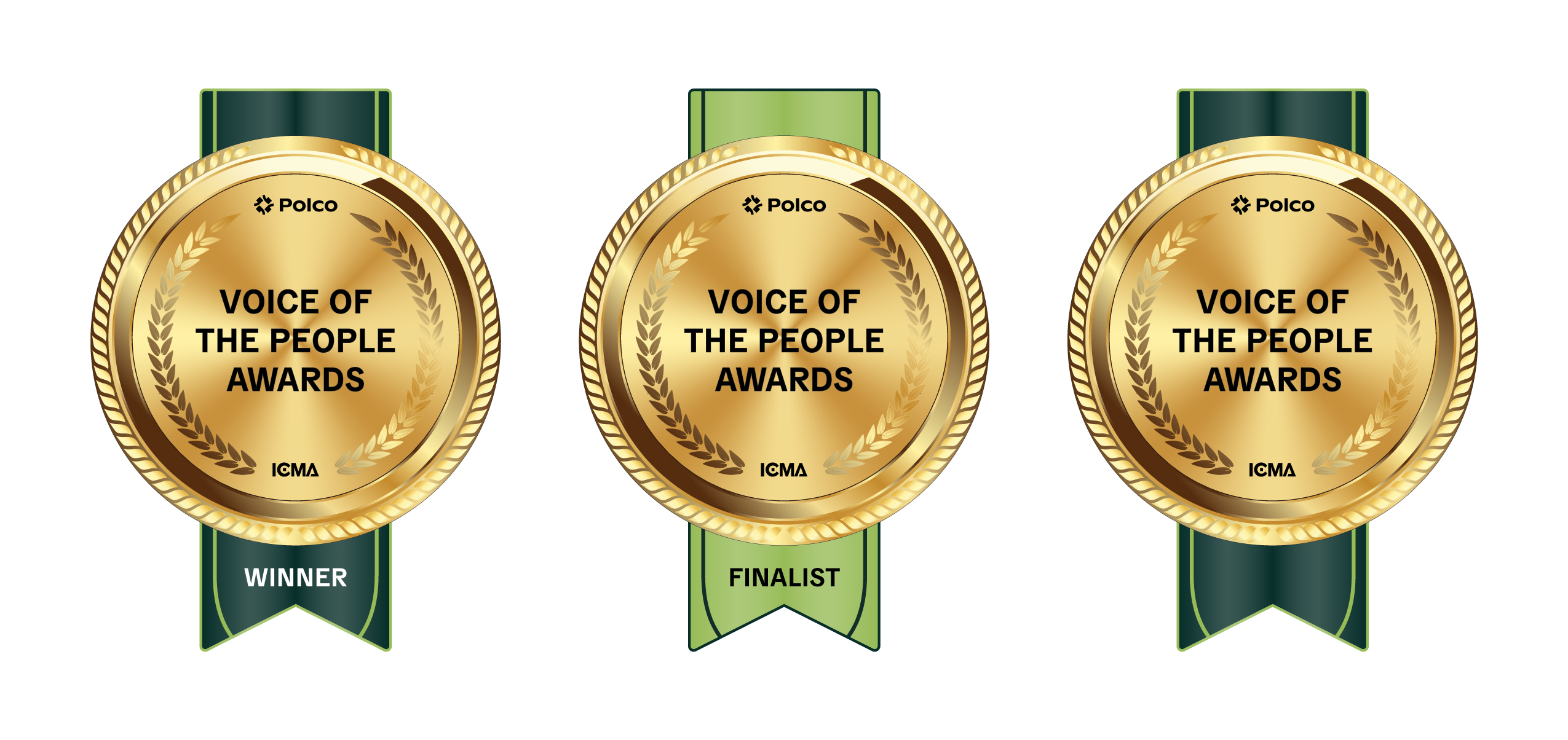 The Voice of the People (VOP) Awards Honoring Local Governments
Community input and opinion data has never been more important to successful governance. It's essential for governments to get a pulse on how their residents feel in order to make the best decisions for their community as a whole. This takes time, effort, and commitment. But in the end, this work improves the quality of life of people across the United States.
It's important to recognize local governments that value resident voices. Presented in partnership with International City/County Management Association (ICMA), The Voice of the People (VOP) Awards are the only honor that celebrate local governments based on how they prioritize community voices in decision-making. Winners and finalists make big improvements or excel in government service and take action based on that community feedback. Others demonstrate excellence in online engagement.
The VOP awards are the only of its kind.
"There are acute challenges disrupting local government, from polarization to a lack of trust. Collaboration, resident participation, and data-informed decision-making are the only ways to solve these complex issues," said Nick Mastronardi, CEO of Polco. "These amazing communities are national models for taking on pernicious problems in government. It's why the VOP awards are so important—these organizations are making the blueprint to better democracy in an era of profound transition."
Download your white paper