Details about how and when to use free text, multiple choice, grid choice, and point allocation questions.
Types of Questions
Polco lets you ask different types of questions in either a poll (a short set of questions) or a survey (a longer collection of questions).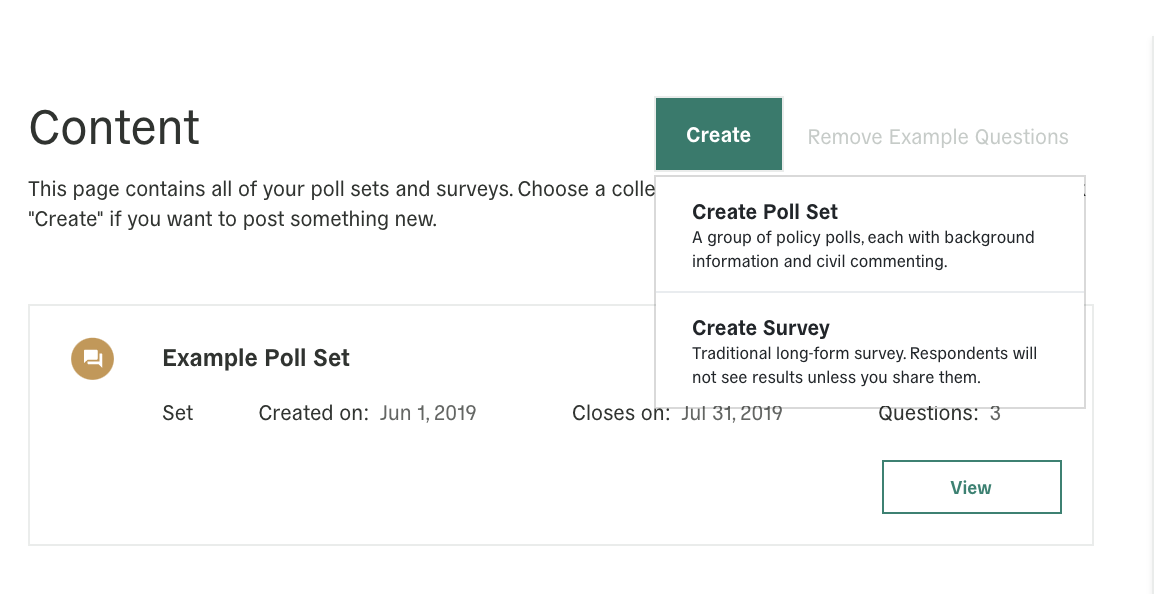 Be sure to provide sufficient background information so that respondents are informed enough about the topic to know how to respond to the question appropriately. You can use the "section header" to divide questions into categories.
The Four Question Types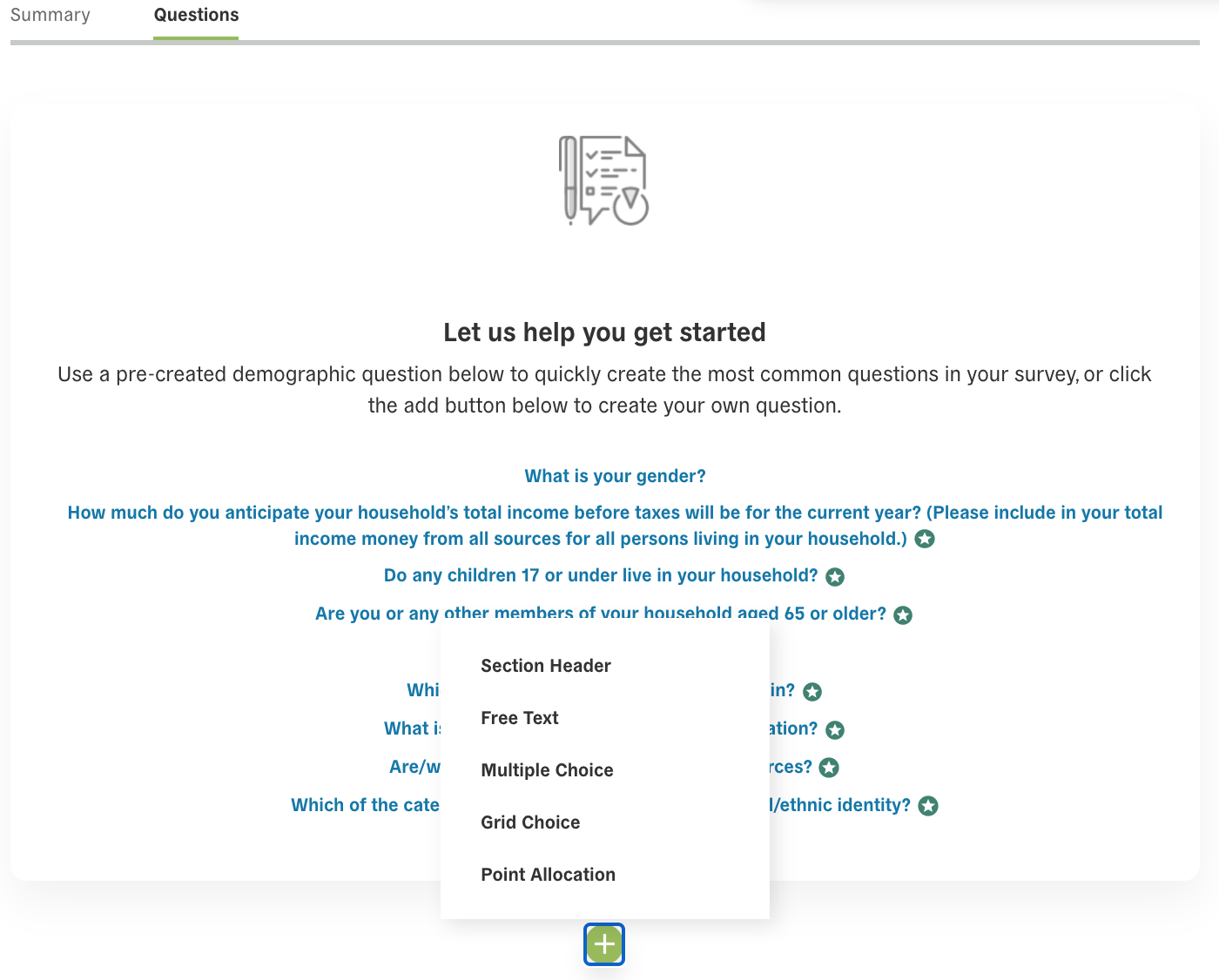 1. Free Text
Free text questions allow a respondent to comment directly on any issue.
2. Multiple Choice
Multiple choice questions allow respondents to select one or more choices provided. In a poll, Polco allows up to seven different choices. Within a survey, Polco will allow up to 50 different choices.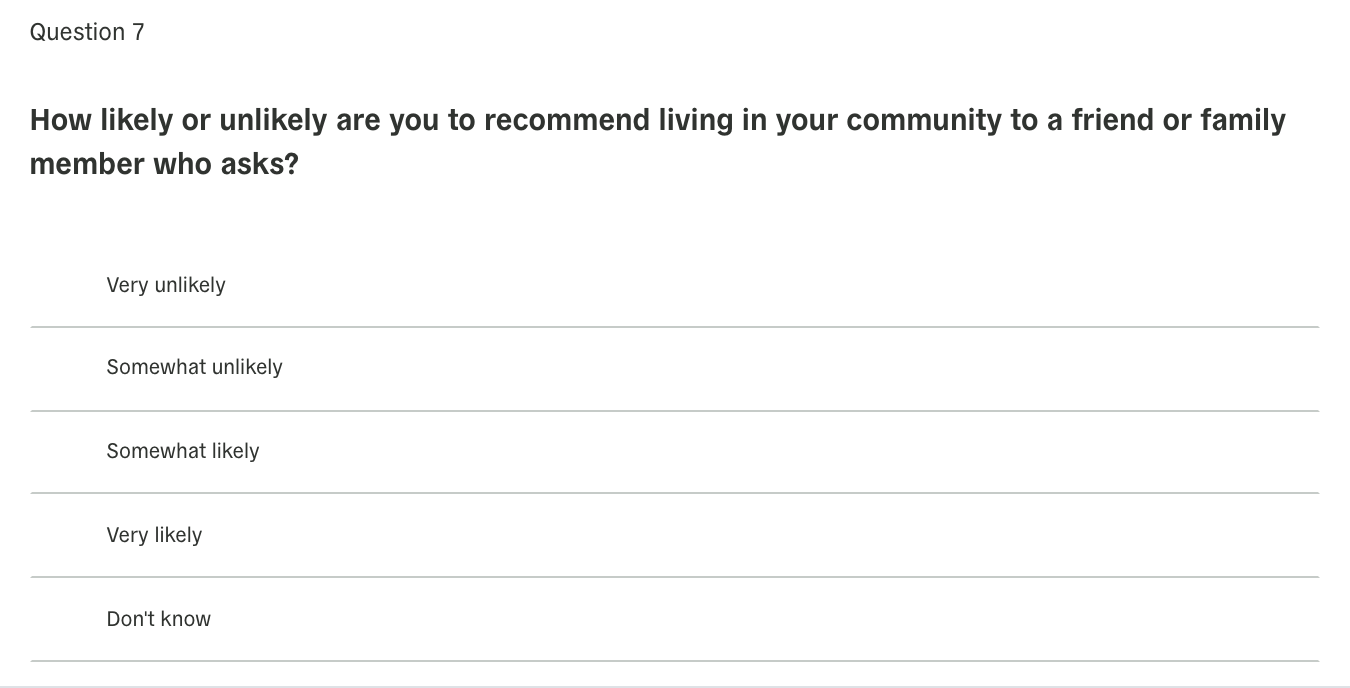 3. Grid Choice
You can use a grid to format multiple choice questions that feature several subsegments:

4. Point Allocation
Allocation questions ask the respondent to assess the relative value of various options. They are often used to assess budget preferences for various service areas. Respondents are requested to allocate 100 points among various selections provided. To be meaningful, try to keep the possible options to fewer than 10.