Realtime Engagement Dashboards
See the parts of the community you're reaching and the ones you're not.
This feature is available to all Polco customers.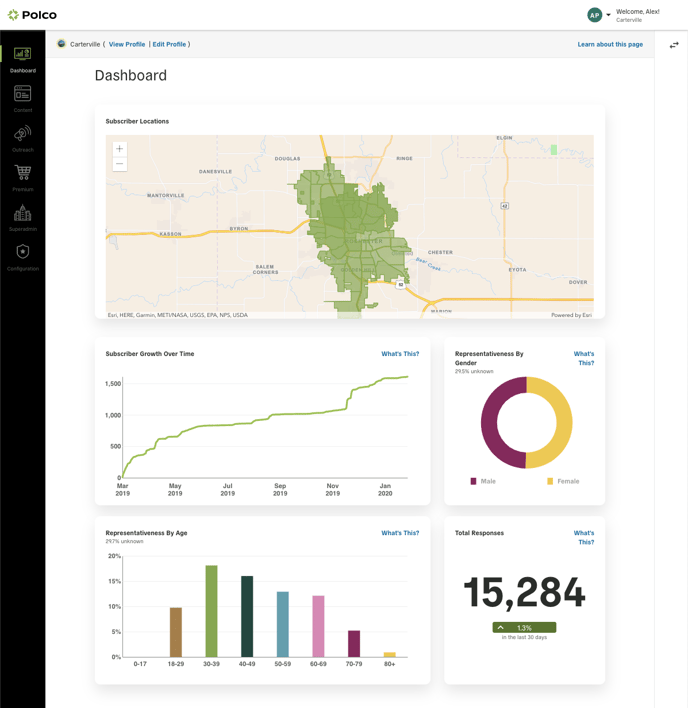 Understand your Polco audience better than ever with new engagement and participation dashboards. You'll see overall engagement, breakdowns by key demographics, and a representation by community area.
If you are not using Polco and want to learn more, sign up here.